This includes all UK listed instruments; equities, ETFs, bonds, covered warrants and structured products.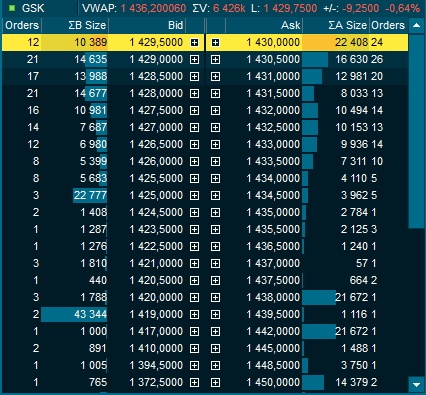 For trading enabled terminals the order book depth is also displayed in the order entry window as bellow: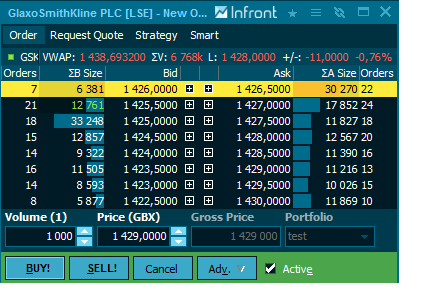 SEAQ Level II from the London Stock Exchange provides the total depth of market in all LSE listed instruments covering both order and quote driven markets. Infront displays the full depth for both the different markets types:

Order the package today from "My profile" in the Infront terminal or contact us for more information.