Classic asset management gone digital
Digitize your customer advice and support for a smoother process for you and your clients. 
Infront Customer Account
Infront Customer Account is the first part of a comprehensive solution, which makes it possible to offer classic asset management online. You can provide your entire advisory and support offer in the digital world. Through the Infront Customer Account, your clients have online access to their portfolios, giving them direct insights and prompt online support.
Postbox: With the Postbox, customer documents can be made available online directly to the customer - which means that the increasing demands on regulatory requirements (eg loss threshold reporting) can be met.
Dashboards: Via Dashboards, the customer gets a fast and interactive overview of the portfolio as well as market developments and up-to-date news.
Benefits at a glance
Benefits at a glance
Comprehensive, interactive online portfolio access
Use the postbox for reports, alerts, and much more
Simple and understandable display of market data and news
Location-independent advice, e.g. via co-browsing
Dashboards for a quick overview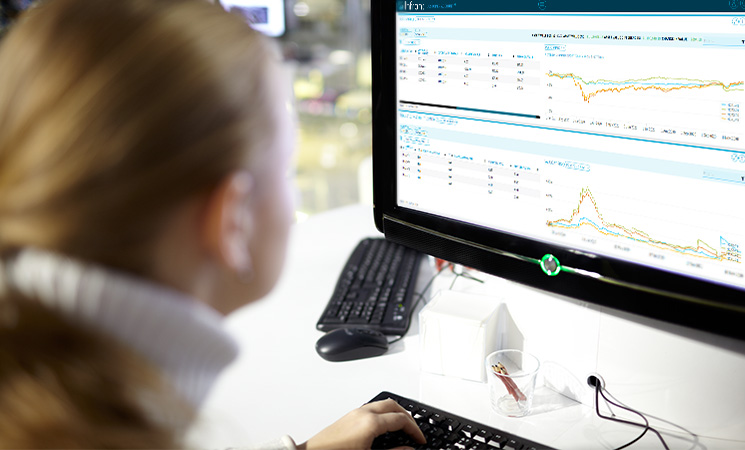 Related Products
Infront Portfolio Manager
The key to successful portfolio management.
Infront Portfolio Manager
Read more
Infront Advisory Solution
Supports all stages in your advisory process.
Infront Advisory Solution
Read more