Infront Professional Terminal for IR
For investor relations professionals
You can have global market data, news, in-depth analytics and professional news all in one place to collect and analyze your company data faster and easier.
Quality data at your fingertips
The Infront Professional Terminal for IR is a premium market data terminal for financial professionals that is easy to learn and use. It offers a unique combination of global market data, news, and powerful analytics tools. Access in-depth financial data and analytics on over 70,000 listed companies worldwide. Get an instant overview of any company profile, compare to peer group or industry, and build advanced analysis templates with our powerful Excel add-in.
Indices, equities, funds, ETFs, derivatives, fixed income and FX
Global equity fundamentals, estimates and ratios
Global macro and business indicators data & estimates
Company and macro calendars with alerts
Annual and interim financial statements with 5-year history
Valuation multiples, financial ratios, beta values
Powerful multi-criteria screening tools
Predefined company peer groups & peer tracking
Easy presentation of reports via the Grunt PowerPoint add-in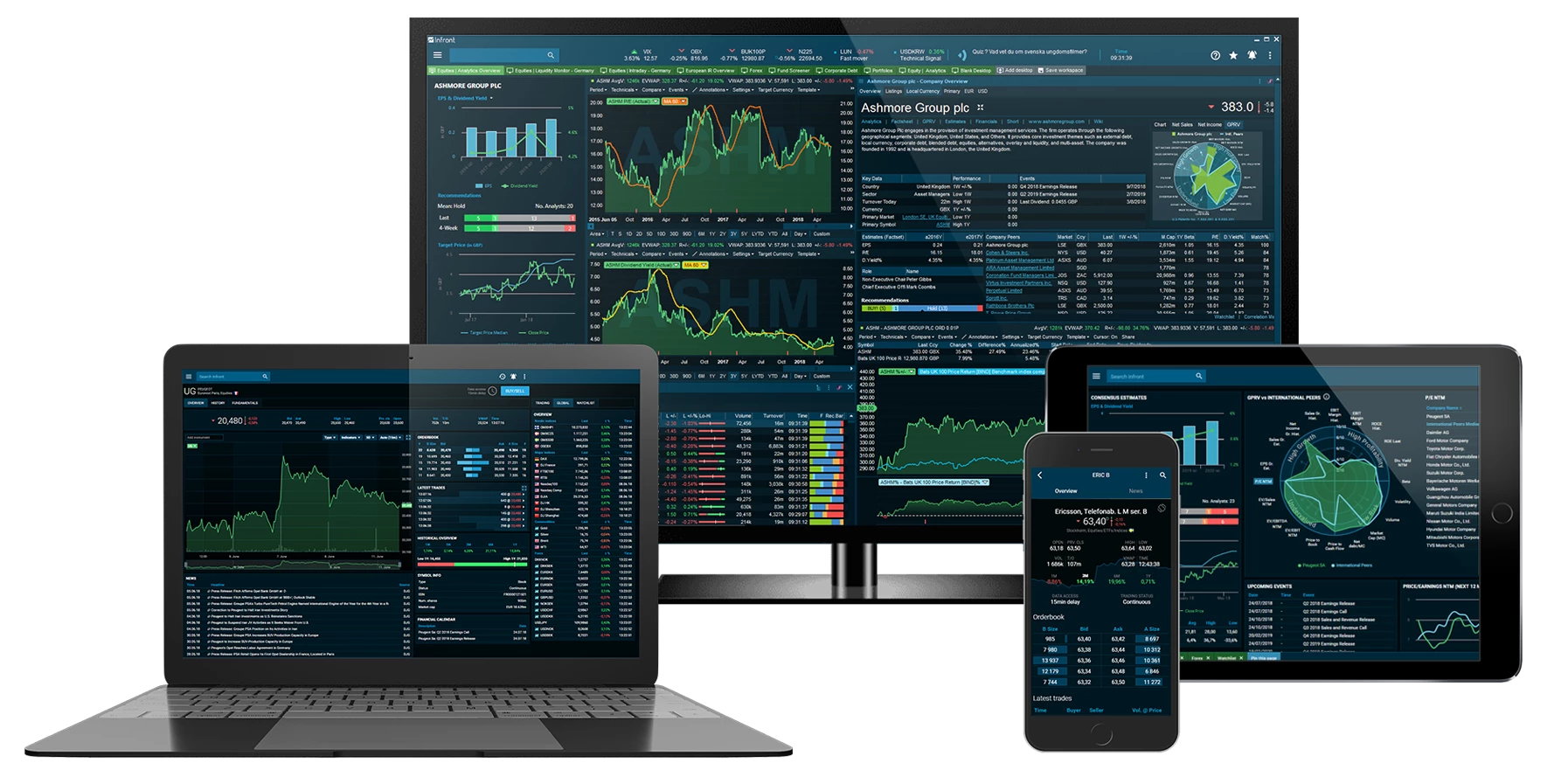 Learn more about our complete Infront IR Solutions
Several Infront products and services make up the Infront IR Solutions to streamline your IR processes.