The new solution gives private investors access to global multi-asset market data, market and broker specific news, charting, analytics and electronic trading from any popular web browser.
Complete electronic trading solution for sell-sides
Infront Web joins Infront terminals for professional users and mobile apps to complete Infront's offerings for sell-side firms seeking to provide their clients with market data and electronic trading services. With Infront, banks and brokerage firms can now equip their internal users, institutional buy-side clients and private investor clients leveraging the Infront electronic trading platform.
"Infront Web offers the key components of an advanced trader terminal without the complexity of a full-blown desktop," says Urs Rutschmann, COO at Infront. "The new service simplifies market data and trading for private investors, while offering significant functional and content improvements over the website services many of them currently use."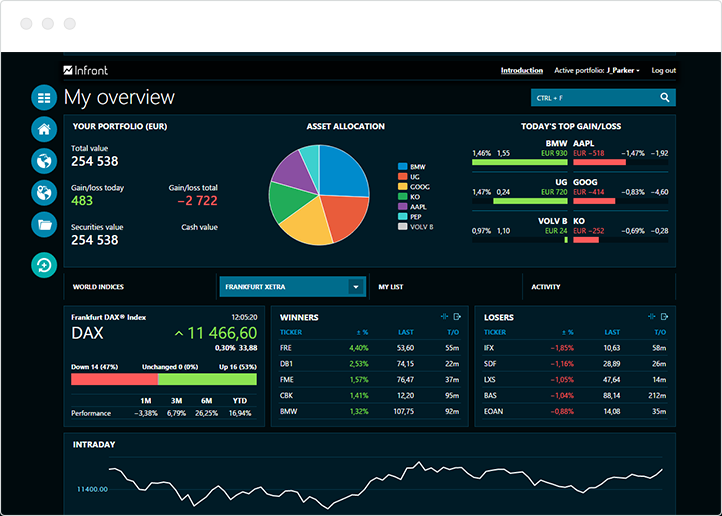 Helping more private investors interact with the market
Infront Web can help sell-side institutions deliver the real market experience to their private investor clients with global, real-time market data, news, analytics tools and easy to use trading features. The service is based on HTML 5 technology and runs in all major browsers with no software to install, upgrade or support – simplifying client service and making it extremely easy for new users to get up and running.
Infront electronic trading solutions are broker- and OMS-neutral, fully managed, cloud-based and FIX compliant, and enable sell-sides to leverage their existing infrastructure to deliver electronic trading to internal users and external clients.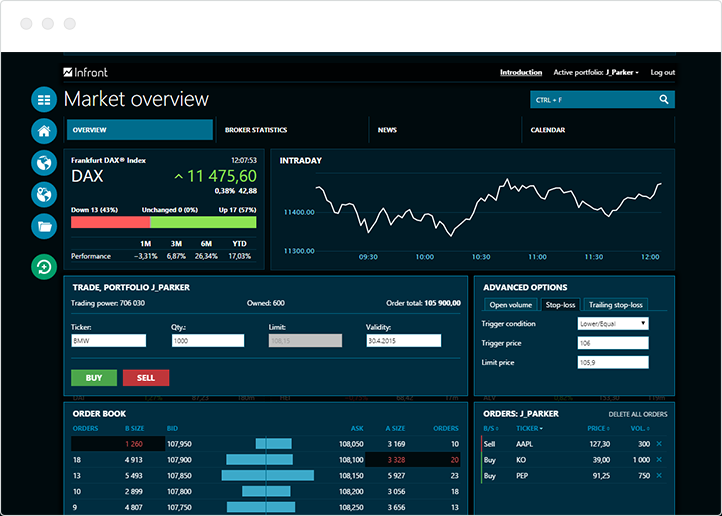 Bring the markets to your clients
Find out how Infront Web can help you deliver the whole market to more of your private investor clients. Click here to contact us and arrange a demonstration.