To access the new VWAP calculator in Infront, open the Symbol Overview window and select the Trades tab.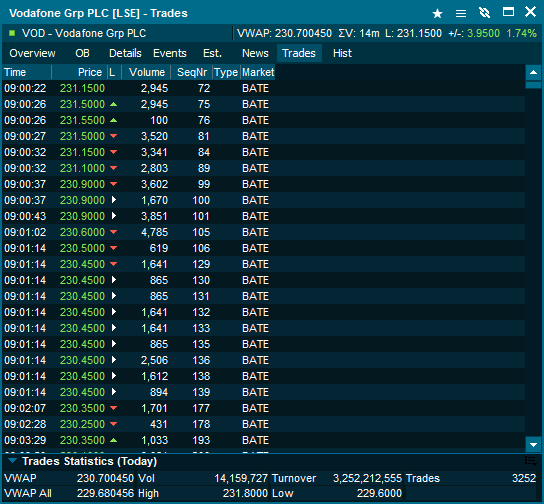 Open this window in Infront: http://goi.nf/?jujxny
To open the trades filter, right click inside the Symbol Overview window and select Show Filter from the drop down menu. You can also use the keyboard shortcut Shift + Alt + F.
You'll now see the trades filter in the bottom of the Symbol Overview window: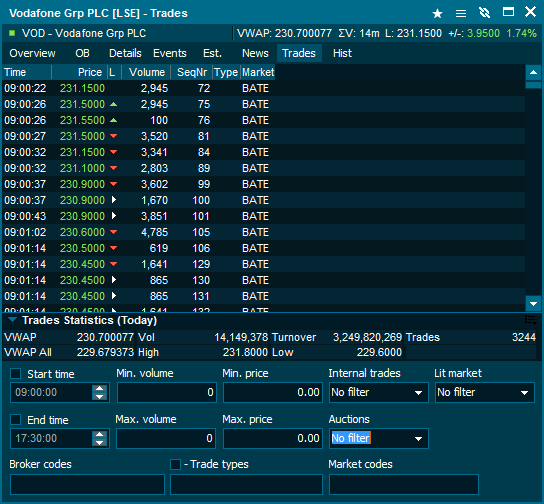 Now you can calculate VWAP based on a number of parameters, including:
Start and end time

Min and max volume

Min and max price

Include or exclude internal trades

Include or exclude auctions

Include lit or dark trades

Broker codes

Market code

Trade types
The VWAP calculation will update automatically as you define your parameters in the filter.
Happy trading!