New market data and trading service on the web
Pareto private investor clients can now view unique Pareto content seamlessly combined with real-time multi-asset market data, portfolio data and electronic trading on more than 20 international equity markets. The new Pareto web service is built on the Infront web toolkit, that offers more than 30 ready-made components that can be easily embedded on a web site.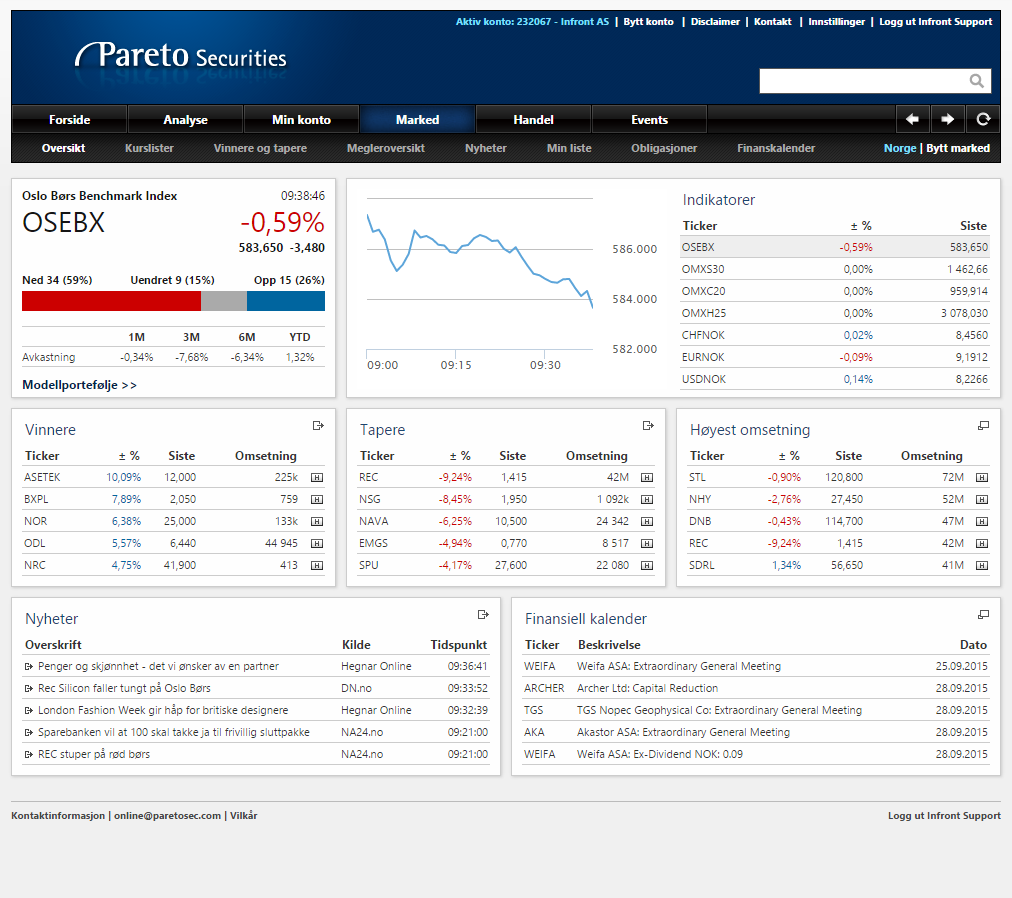 "We've combined Pareto's extensive knowledge of the equity markets and the needs of our high-end investors with modern, web-based technology from Infront," said Tore Hellesø, Pareto Securities Head of Electronic Trading. "We've used the Infront terminal and electronic trading platform for many years, both internally and for our active trader clients, so it was a natural step to select Infront to provide a web solution for all of our private investor clients."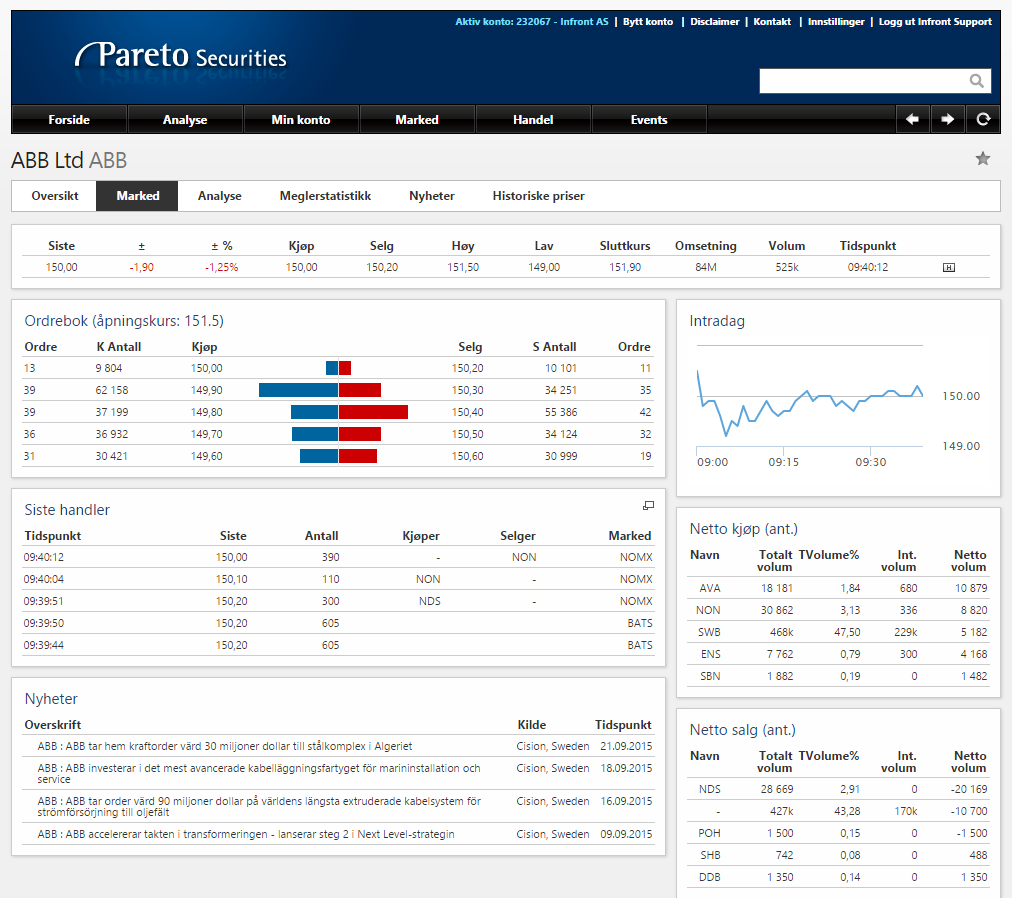 Hosted market data and electronic trading platform
The Infront hosted and managed market data and electronic trading platform includes desktop, mobile and web front-ends, streaming market data, FIX connectivity, retail validation, advanced order types and special portfolio calculations. These features, combined with new Infront web technology, means Pareto can get a complete solution for their private and institutional clients from a single vendor.
Let's discuss your electronic trading needs
Find out how Infront enables banks, brokerages and buy-side firms to leverage their existing infrastructure for multi-asset electronic trading. Click here to get in touch.