Infront Excel Add-in
Obtain a seamlessly integration between Excel and your Infront Plus. The Excel Add-in makes it easy to stream real-time market data directly from Excel.
Automatically load Infront Excel Add-in when starting Excel.
When the add-in is run for the first time, you are prompted to activate the automatic loading at Excel startup.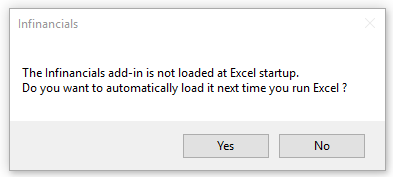 To view or change this setting, click Options in the Infront ribbon.

Automatic loading is activated when the Load Infinancials at Startup option is checked.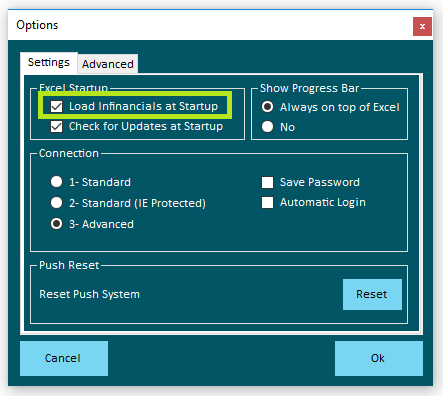 In case of problems, you can double-check if the add-in Effull is checked in the Excel add-in list (click File > Options > Add-ins, then Go).