Yes! While the Infront Professional Terminal is delivered in English by default, it is possible to change the language to either Czech, Finnish, French, Hungarian, Polish, Romanian, Russian or Swedish. To do so, follow the instructions below:
Step 1: Go Settings → Open Advanced Settings.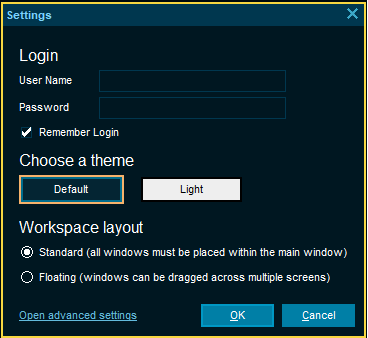 Step 2: Click on User interface → Regional and change language under "Select language".