/
News /
Interview with Zlatko Vucetic, the new CEO at Infront
News article
Friday Jan 28, 2022
Interview with Zlatko Vucetic, the new CEO at Infront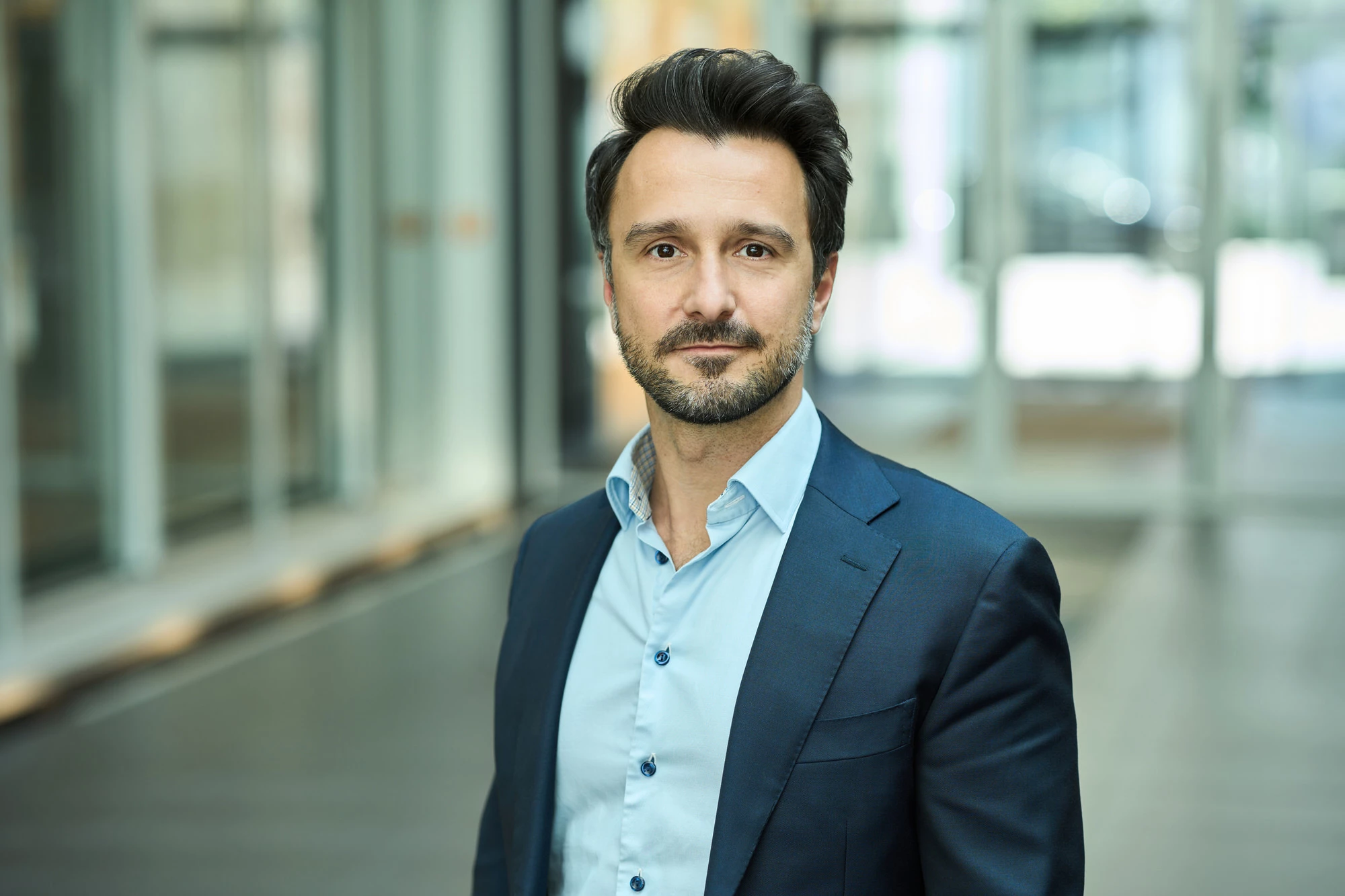 Zlatko, after joining Infront as Deputy Chief Executive Officer in June last year, you took over the reins of the company just six months later at the beginning of November. Can you explain the background to that a little more?
Infront was impressed with Inflexion's track record in developing first-rate technology and data companies, and the founders fully supported the take private of the business. The strategic dialog between the Infront management team and Inflexion has been and continues to be highly collaborative with a mutual understanding of where we want Infront to be in 3-5 years' time.

Inflexion introduced the role of Deputy CEO to add know-how and experience in order to further strengthen the management team, and as a natural development, I was asked to take over the role of CEO when Infront's former CEO and co-founder Kristian Nesbak made the decision to focus on his role on the board and has been very supportive of my move towards becoming the CEO.


What insights and impressions have you gained about Infront during this time? And how has the cooperation with the new owner Inflexion developed?
The financial technology space has been transforming significantly over the last decade but very few companies have achieved the market positioning and growth as Infront has seen over the last couple of years. Infront has great potential for continued growth with its modular platform approach, and an impressive client base to build on.

Infront has extensive expertise, with the acquisition of vwd adding 70 years of experience and expanding the possibilities for the company to offer intelligent solutions for the entire financial workflow. The company is highly trusted in the DACHL region for dependable products and for their successful brand history.

Inflexion has been extremely supportive on developing plans for the acceleration of the Infront strategy. I think we share the same view, that is that we should be able to have higher growth in markets where consolidation and demands on vendors are increasing. Partnering with the Inflexion team will enable us to reach a new stage in the company's growth and development.


The year 2021 was once again dominated by the coronavirus pandemic. How did Infront's business develop under these conditions?
Infront had full capacity to support both users and employees in working from their home offices. The Infront Professional Terminal as well as other products can be accessed from anywhere within minutes. During COVID our customers have been able to stay connected to financial markets. We actually saw an increase in requests at the beginning of the pandemic and our business has continued to thrive during the pandemic. We did miss meeting our clients in person like any other company but we have managed to stay connected with our clients virtually as pretty much everybody else in the world.


Generally there seem to be two dominating trends in the financial service provider market at least until now: Clients expect constantly cheaper fees and at the same time a "hyper-personalisation" of the service. How does Infront cope with these trends?
This notion is slightly misperceived. Clients want better products that are more effective at addressing their current issues and needs. Needs have changed and clients are looking for vendors that have more flexibility on delivering innovative solutions that do not require high service element.

Our solutions are modular and scalable to suit the needs of our clients across their entire financial workflow. With Infront, they get exactly what they need and pay for only what they need.
When talking to our clients, they indeed highlight numerous challenges, with a continued focus on three main topics: digital transformation, cost optimization, and compliance to regulations. In order to succeed in this environment, they need a partner with a strong local market expertise and a broad product coverage. Infront is here to help around those topics.

We are close to our customers at 13 locations across Europe and South Africa. It is easy to get in touch with our local experts. We are also appreciated for our individual service at the client's site. Our project teams support our customers throughout the entire project phase, right up to the integration of the solution into in-house system landscapes on site. This also saves resources at the customer's site. It is also important for our customers that our solutions are customizable and easily integrated into their incumbent systems.

What growth strategy and what growth targets do you have for Infront over the next five years? And what do you see as the greatest opportunities and the greatest challenges?
Infront holds a strong position in core European markets. We aim to expand on this position within these markets, leveraging the added value we provide as perceived by our users including "tried and trusted" solutions, ease of use, quick implementation and easy integration with other systems, extensive expertise and local support.

Organic growth is there, and we need to enhance our efforts towards consolidating our positions in certain markets. I would like us to be viewed as a challenger within the field of financial data software and even number 1 in serving a specific segment within the industry. I truly believe in financial technology 2.0 is changing towards a verticalized offering and we should lead that progress.

With Inflexion's expertise, we will accelerate our acquisition strategy, focusing on consolidating smaller providers across Europe and generating cost synergies.

Opportunities:
Our existing customer base of 3200 institutions offers a huge opportunity for cross-selling. We are also looking at adding more resources on our top accounts where we can significantly expand our share of wallet.

The combination of vwd's 70 years of experience with Infront's innovative approach makes Infront an attractive vendor to partner with.

Challenges:
I've touched on several of our biggest challenges already:
Although we are quite big, we are still not known for our full offering in our core markets, and our value proposition is not always clear.

We have a very large product portfolio. A clear challenge for us is to stay focused on our roadmap and work to deliver the best value to our clients without spreading ourselves too thin. It's easy to try to do too many things at the same time, taking a lot of effort and making only a minimal impact in each product area.

The market for the financial solutions Infront offers is highly competitive. We will need to be at the top of our game and ensure our products as well as our strengths are known in our markets.