/
News /
Growing pains in Wealth Management
News article
Tuesday Aug 30, 2022
Growing pains in Wealth Management
The asset and wealth management industry in Europe has experienced significant growth in recent years, and that growth is set to continue with the shifting demographic of wealth.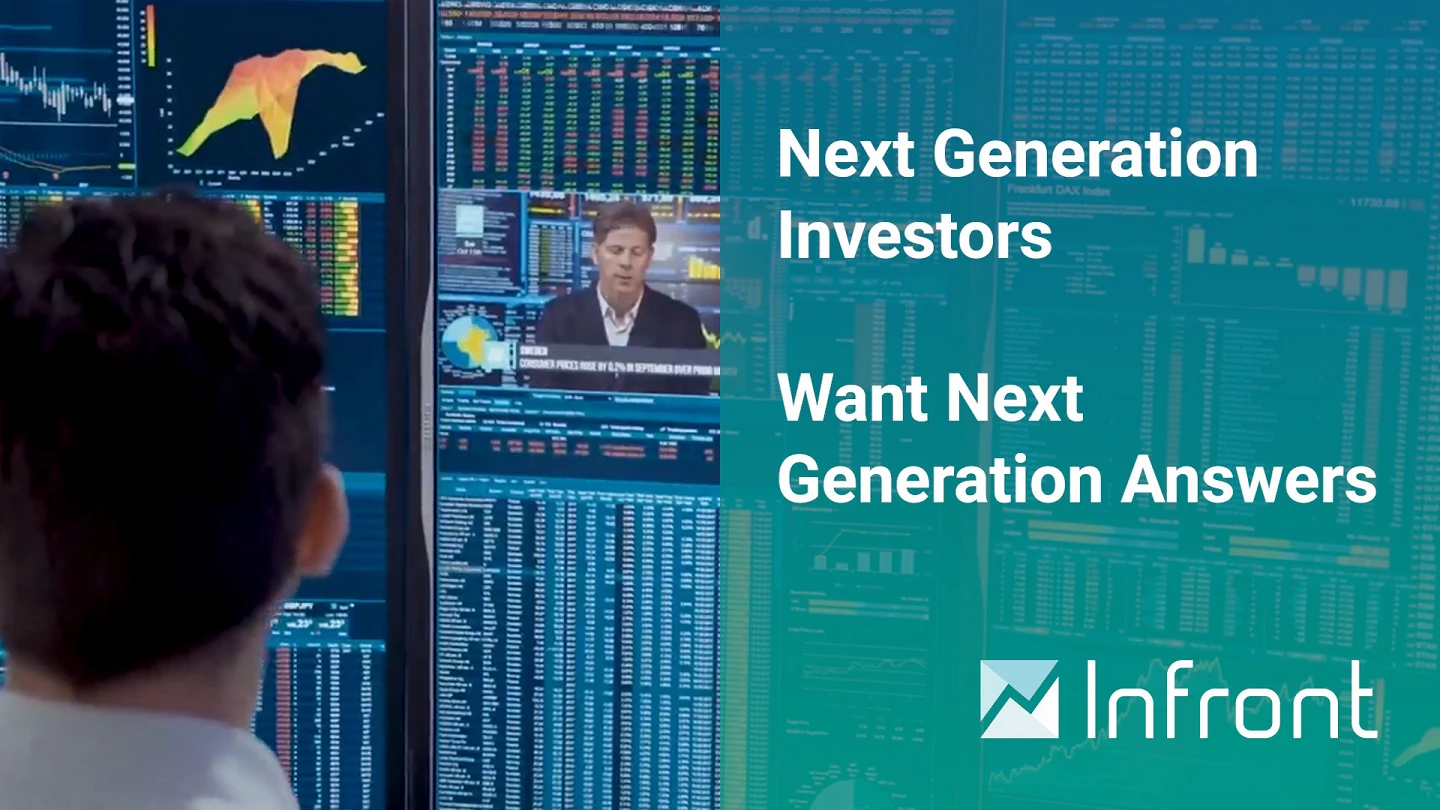 The asset and wealth management industry in Europe has experienced significant growth in recent years, and that growth is set to continue with the shifting demographic of wealth. With Gen X starting to enter retirement, Gen Y – now in its prime earning years – together with the digital natives of Gen Z, are creating wealth faster than ever before.  
As the industry evolves, wealth managers looking to increase their assets under management (AUM) by either adding new customers, acquiring fresh money from existing customers, or increasing the value of the portfolios they manage, will face a number of challenges. 
Industry trends and associated challenges 
The new generation of tech-savvy investors is set to disrupt the wealth management industry, by demanding not only the personal relationships and individual attention that wealth managers currently provide to their customers, but also richer information, easier access to portfolios and investments, and the ability to self-serve. 
As technology and digital solutions have made it possible for wealth managers to efficiently target more of these customers, many firms are now lowering their minimum investment amounts and, as a result, seeing an increase in total AUM. However, in order to service this broader group of investors, firms need to ensure that they have the appropriate systems and processes in place, and that their workflows are fully optimised, particularly in the front office, where over-reliance on outdated technology will only hinder their growth. 
Accordingly, forward-looking wealth managers are becoming increasingly focused on the user experience (UX), providing personalised, interactive, content-rich tools to deliver an improved UX. Being able to offer greater breadth and depth of content and data are key to this, as today's investors seek to include a wider range of asset types and instruments in their portfolios, and they want to see everything in one place, on demand.  
Regulation is also a key factor. In recent years, the wealth management industry has faced a surge in regulatory requirements. Complying with these ever-changing regulations is essential.  
How can the challenges be addressed? 
Technology solutions that can deliver and consolidate multiple sources of data, including client portfolio data and reliable high-quality market data for research and valuation, together with in-depth analytics, insights, and recommendations, can give wealth managers much-needed ammunition for their future growth. 
This is where Infront can help. By providing a stable, performant, scalable solution that offers a wide spectrum of standard functionality together with customisation options for areas such as asset definitions, reporting, alerting capabilities and regulatory compliance setups, Infront gives wealth managers the tools they need to adapt their offerings to meet the needs and expectations of both today's wealth clients and the next generation. 
Infront's WealthTech solutions, available through both native and web-based applications, provide extensive market data coverage across all asset classes, which can be combined with proprietary customer data (such as portfolio data) to deliver analytics and insights that enrich the decision-making process. 
From a workflow perspective, firms can automate recurring, labour-intensive front-office tasks and eliminate time-consuming manual processes, thus significantly increasing efficiency and reducing associated costs. 
And to avoid unnecessary system migrations, Infront comes with a set of flexible APIs, allowing it to easily integrate with existing systems and workflows in the front, middle and back office, or to third-party solutions such as CRM systems, with minimum disruption. 
Conclusion 
It's clear that the wealth management industry is rapidly evolving. To stay competitive, wealth managers will need to evolve too, and much of that evolution will revolve around technology. 
Working with a technology partner such as Infront, who can provide the sophisticated tools necessary to service the new breed of investor, will greatly assist wealth management firms as they look to grow their AUM in the future.