/
News /
December 2020 Infront Newsletter (1)
Newsletter
Tuesday Dec 1, 2020
December 2020 Infront Newsletter (1)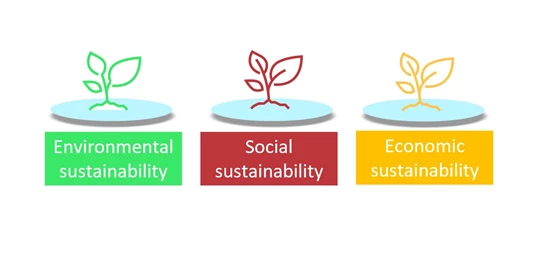 Dear Subscriber,
With this newsletter, we would like to inform you about news on our products, our company, current market developments, and the most important industry dates.

Contents of this issue:
Top Topic: ESG will be essential for the investment process
Product news
Infront news
Webinars and events
ESG will be essential for the investment process
ESG (Environmental Social Governance) is currently one of the key topics in the financial markets. Even though ESG matters are not new to the investment process, they are becoming more important. This is because society as a whole, and especially voters, regulators and investors are increasingly valuing sustainability. Read the following interview with Torsten Reischmann from Infront, who talks about the expected regulatory changes and their impact on the investment process. Read more >>
Oslo Stock Exchange: Commercial changes as of 1st of January 2021
Oslo Børs (Stock Exchange) have planned changes for real-time data. Details have been confirmed by Euronext Oslo Børs and this will be effective from 1st January 2021. Read more >> 
Improvements to OTC bond coverage in the Infront Professional terminal
We have extended our range of German fixed-income securities for you. All Infront Professional Terminal customers who have booked the Corporate Dept module (INFLUSBONDS) already have access to the additional data offer. Read more >>
Automate the calculation of CLOs and CDOs
Due to their structure, CLOs and CDOs are more in focus than ever, as they both belong to the structured credit products that are debt-covered and the current crisis is leading to changes in debt structures (e.g. default, downgrades, etc). Read more >>
PLX.AI now available to all Infront Professional users
Infront now offers the fastest equities news service for European financial markets, partnering with PLX.AI to include their automated news service in the Infront terminal. Read the press release here >>
Type PLX in the Infront Professional Terminal or click on the link to access it now
Certification of Infront Portfolio Manager
We are happy to announce that Infront Portfolio Manager received the independent IDW PS 880 certification. The Infront Portfolio Manager Version 6.50.1 was successfully tested in a software product audit in accordance with the IDW audit standard. Read more >>
Excel add-in Feature with the Infront Professional Terminal

Our Excel Add-in is an advanced equity and sector Analytics platform that allows you to create multiple company tables containing financial statements, estimates, multiples and ratios for all listed companies. Read more >>
Infront broadens trading offer in the UK
Infront ASA (INFRNT) announced plans to expand its trading solution, initially for launch in the UK. With the integration of trading technology developed by the newly acquired NBTrader Solutions Ltd, Infront will offer full support for the total order life-cycle management. Read more >>
Infront Q3 report: Increased revenues and record-high EBITDA
Infront ASA (INFRNT) announced its interim results for Q3 2020 on 13th November 2020. Operating revenue was EUR 28.6 million (EUR 25.3 million), an increase of 13% from the same quarter last year. The increase reflects the inclusion of vwd Group in the entire quarter. Read more >>
Meet us at the next upcoming events
› DKF 2020, 10. D-A-CH Congress for Financial Information, 04.05.2021, München
› 19. COPS Usertreff, 24.06.2021, Rust
May the new year bring with it new beginnings for you and your loved ones, in business and in pleasure.
We wish you a joyful holiday season and a healthy and happy new year!
From all of us at Infront