May we assist you?
Here you'll find all the information you need to use Infront Investment Manager most efficiently. If there's something missing, feel free to contact us.
Infront Investment Manager
We are here to help you
+46 8 700 56 40
Mon-Fri 08:00 - 17:30 CET
+46 8 700 56 40
support@infrontfinance.com
Using Infront through a broker? For a faster response to your support request, please contact your broker directly.
New icons and button refactoring. With these changes we aim to have a calmer, consistent interface, with a clear focus on actionable items.

Users can now define very flexible custom periods for the simple chart (e.g. since beginning of the quarter, last 12 days, last 14 days of the previous quarter, etc.).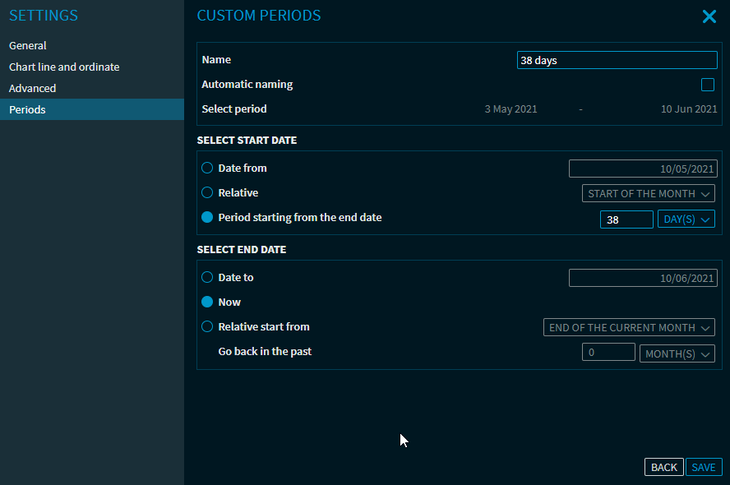 A new search concept has been implemented where users can quickly get a (custom!) overview of a specific instrument via a quick search in the top header.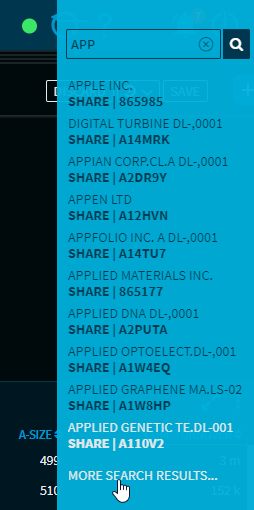 New chart indicator: Modified Benchmark, where two instruments can be freely combined in a simple custom benchmark.
CSV export of indexed time series. When exporting indexed values to CSV, the percentage changes (start at 100%) are now exported as well.
Better user experience when duplicating widgets (original size is kept) and also when comparing different dashboard versions (50% scaling).
Increase of the number of index constituents that can be shown simultaneously without paging.  
For more detailed information, please visit the Help Center in your Infront Investment Manager.
Release 24.0.1
We have improved and made things more convenient for you with the latest releases of Infront Investment Manager.
We rolled out the Help Center to offer you easy navigation and a good overview on all your devices. In the Help Center you will find all documentation related to the product including release notes in English and German. Just click on the "?" in the top right navigation of your Infront Investment Manager.
New features:
The "Short portraits" form the screener result lists were replaced with configurable dashboard overlay templates.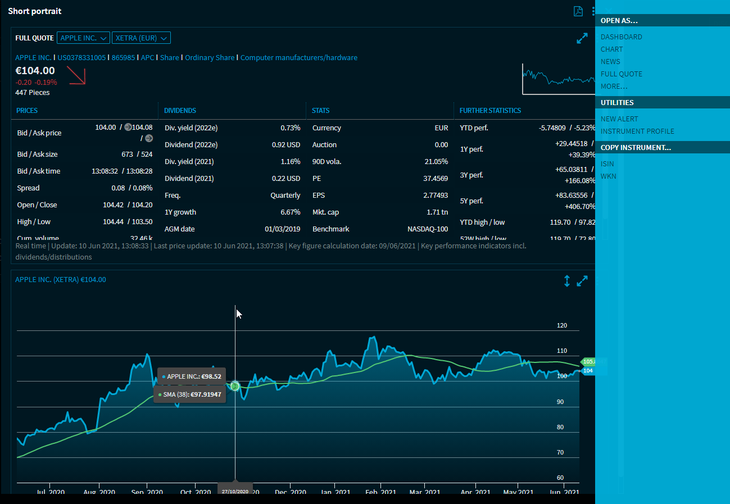 In several widgets such as the "Arbitrage" widget, a graphical "52-week comparison" can now be added as a column.

Improvements:
The "Alert widget" now supports the CSV export" of the price settings. Various other widgets were optimized such as "Chart Analysis", "Full Quote" or "Watchlist".
With our new print settings, admin users can set a proper logo, header and footer for their print outs, chart exports and pdf portraits. You also have the option to choose the configuration to be used for this (tenant, subtenant or none).
You can now quickly mark a dashboard as a favourite using the star icon.
21.04.2021 - Release 23.0.0
With the Infront Investment Manager release version 23 we have added these new features and made the following improvements for you.
New features: This version introduced dashboard versioning and provided CSV import of watchlists.

A special activation is required for the import.  
Please contact your Infront account manager for this or write an email to: support@infrontfinance.com
Furthermore, optimizations were carried out in various widgets, for example, Chart, Chart Analysis, Full Quote, Company Profile, Correlation matrix or Yield Curves.
Dashboard versioning

An initial version of dashboard historisation was rolled out with this release. The 10 most current versions are displayed.
When an older version is selected, an overlay shows the user a comparison between the current dashboard version and the selected older dashboard version.
Users now have the following options:
Cancel: The current dashboard version is retained.
Restore: The current dashboard version is replaced by the older version.
Copy as: The older version is copied to a new dashboard.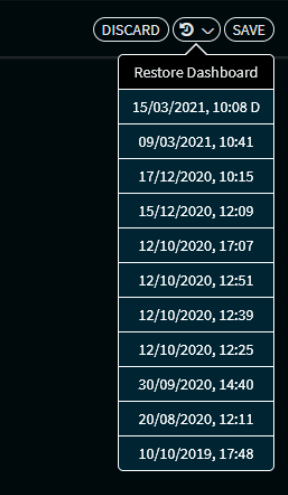 Selected examples of release 23
Watchlist CSV import

This version rolls out the ability to import watchlists based on CSV files.
As a minimum requirement, the CSV file must contain the ISINs of the positions to be imported. Otherwise, a corresponding error message is displayed.
If the ISINs of the positions are recognised, a corresponding success message is issued.
Clicking "Continue" takes you to the "Imported data" overview.
In the next step, the user can decide whether to create a new watchlist or add the positions to the current watchlist in the widget.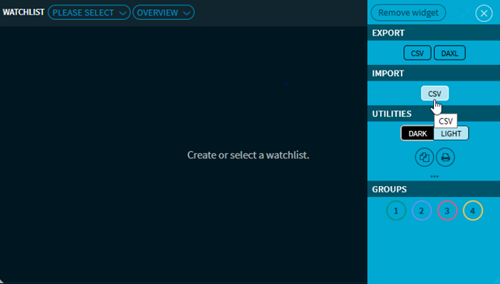 Selected examples of release 23
Financials: Chart Comparison
In the "Financials" widget, up to 3 key figures can now be compared graphically.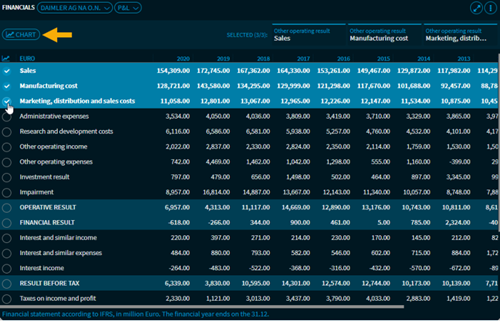 Selected examples of release 23
20.08.2020 - Release 4.0.0 -13.0.0
Find more details in our Release Notes available for our customers in the Closed User Group section.
05.02.2019 - Sending feedback
You can send feedback directly to Infront via this newly implemented option "Send Feedback" in the Infront Investment Manager main menu (burger menu).The following dialog will ask you to enter your feedback, name, and email address. Feel free to give us your comments as well as likes or dislikes. Please note that the feedback option is for you to share insights on your user experience as we aim to make your work easier and more comfortable.
Find more details in our Release Notes available for our customers in the Closed User Group section.
05.02.2019 - Risk-Return Matrix
This information is available as a separate widget and also for your portfolio and watchlist as separate views. The graph shows the relation between volatility and performance for various time periods.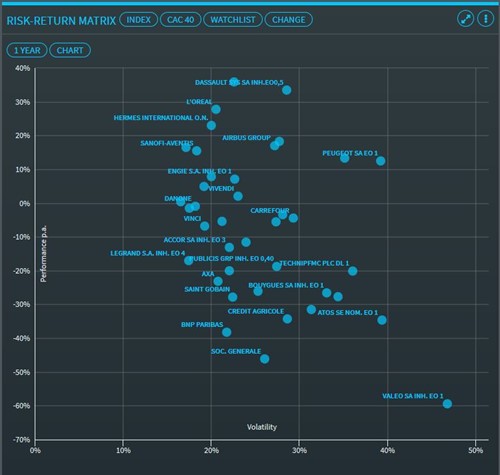 Selected examples of release 23