This new version is packed with new features that will make your terminal even more powerful than before. Here are five (of many) highlights of Infront 7.1:
1. New Go-menu
How to fit all world's market data into a single menu? Infront 7.1 has the answer to that. The new Go-menu seamlessly interacts with the Search Bar allowing more detailed and organised navigation. Now, you can search for data based on asset class and then specify the country or region.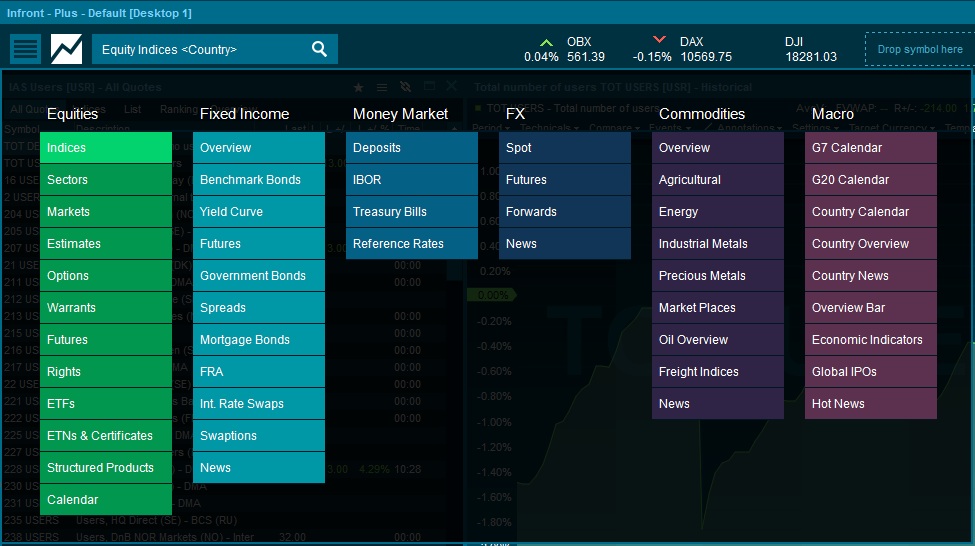 You will notice that, whenever you hover over a button, the Search Bar displays an alternative search method – you can now also type in plain English instead of navigating through the menu.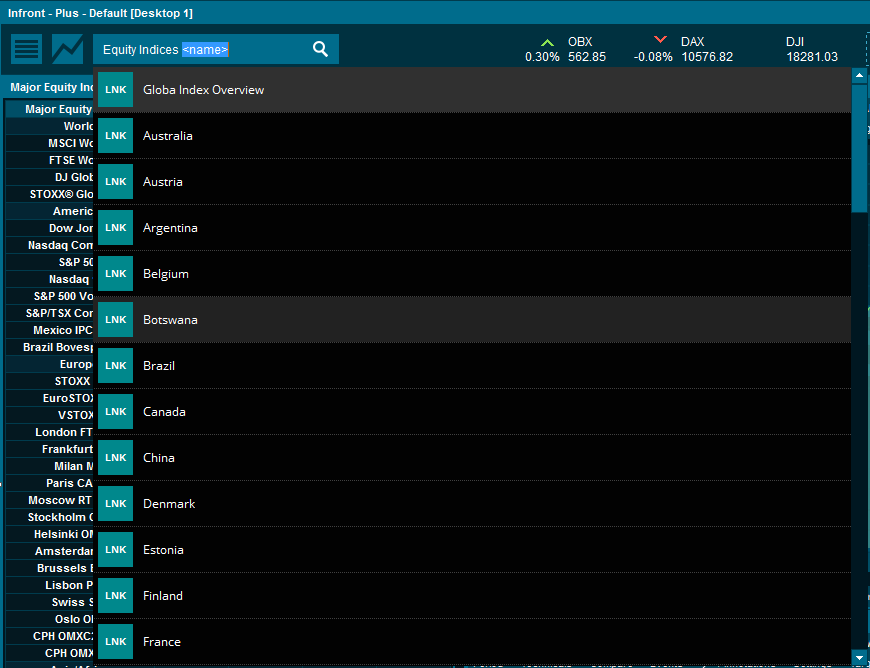 2. Enhanced Put-Call window
Now, for any underlying, you can find the options organised by expiry and filter them based on your preferences. You can select between Default, Trading, and Analysis layouts or simply build your own. The calculation setup can be accessed from the toolbar, where you can define all your preferred settings. Greeks and volatilities are automatically calculated each time you select one underlying, and you can restrict the range of the displayed instruments based on strikes from the at-the-money option.

3. New features in Forex
Type your base currency, and you will automatically get access to 180 exchange rates with the new FX Spot window. You can link it to charts and descriptions to obtain all relevant information by clicking on a currency pair.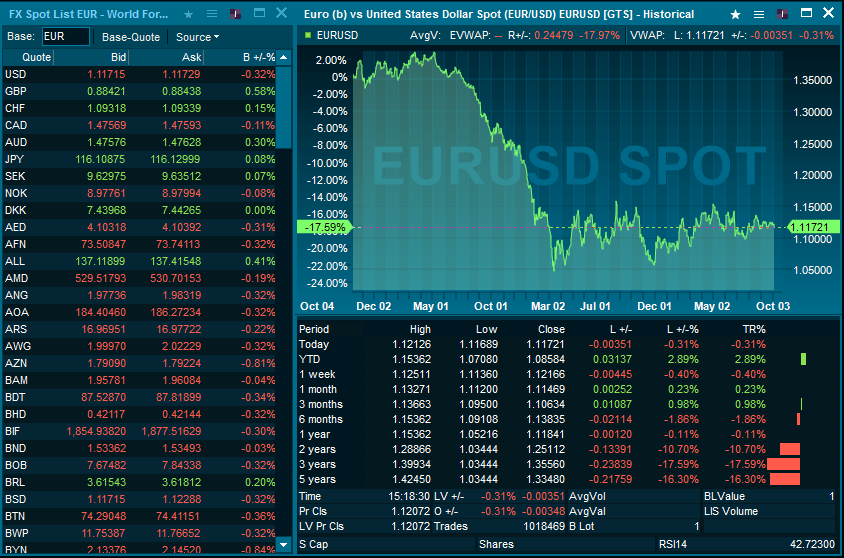 New features have been introduced to the FX Forwards window. Now it supports both points and forward prices in the same window and there's a menu to select the source. In addition, you can hover over the instrument to view more information and double click to open the forward curve.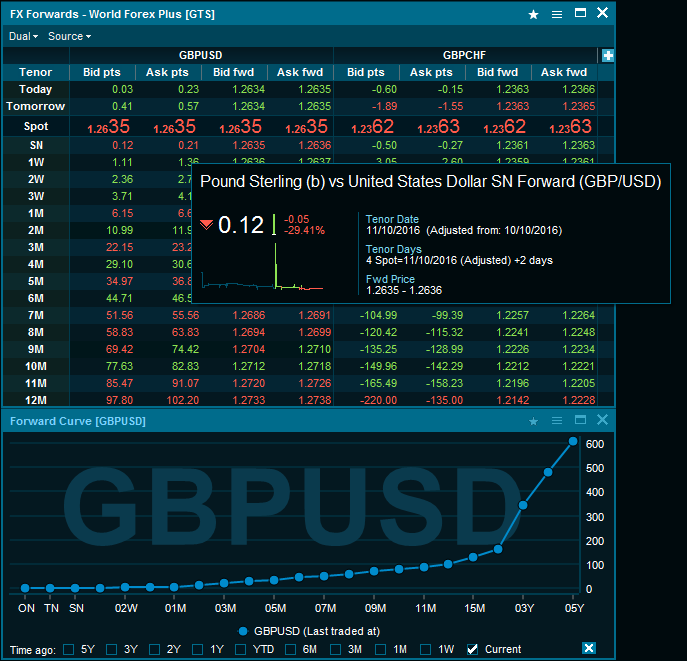 4. New charts
Version 7.1 radically improves on your charting capabilities. A continuous cursor allows you to quickly gather data across all of your workspaces and visuals improve with customisable area charts.
The new anti-alias technology delivers smoother and sharper charts that, together with the new the axis dynamics, it will allow you have a new experience when navigating across each data point.

5. Intuitive Grouping
Infront 7.1 now uses advanced logic to group markets by sector, subsector, market cap and more. This tool will help you to screen entire markets with just one click.

We hope you will enjoy Infront 7.1 as much as we did making it. Be one of the first ones to try it out!
Download here