/
News /
Infront data feed available via oraïse market data hub SnapFlux
Press release
Thursday Aug 5, 2021
Infront data feed available via oraïse market data hub SnapFlux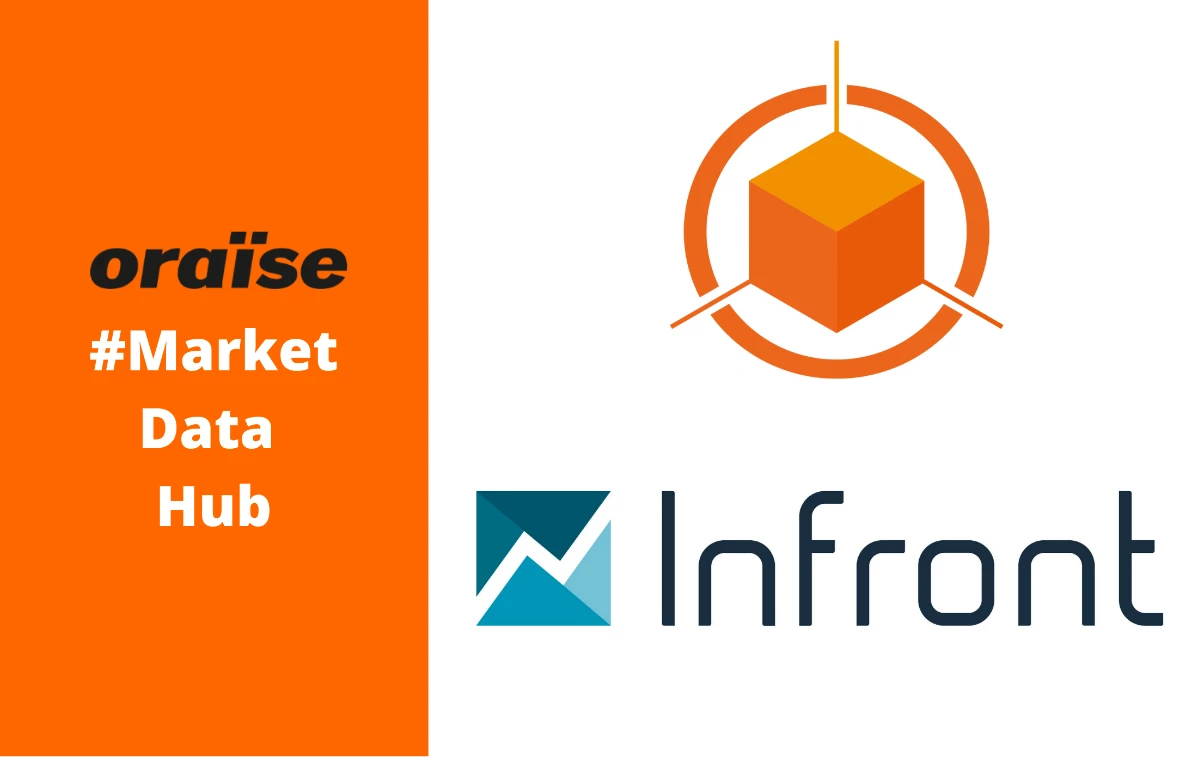 Infront announces that oraïse, as a specialised IT service provider for the financial market, can now also provide Infront data to its clients via the oraïse market data hub SnapFlux.
An oraïse customer, who uses the SnapFlux market data hub, requested a connection to Infront's data feed. After a short interface development period, SnapFlux is now able to provide market data from the Infront data feed to customers via a licensed standard interface.
The Infront Data Manager with market data from global exchanges, over-the-counter trading for shares, indices, bonds, foreign exchange, funds, certificates, warrants or other derivatives as well as comprehensive OTC sources and broker data such as from Tullett, ICAP, StoneX and Gottex could be integrated smoothly.
"In a very short time, this interface could be realised in cooperation with oraïse. Our Data Manger is very user-friendly, available in different versions and can be quickly adapted to diverse requirements in terms of data and technical needs," says Achim Beisswenger, Head of Sell-Side Sales DACH-L, Infront.
"To our clients, we are happy to provide the technical functionalities to get the most value out of their data contracts. Through the new standard interface in SnapFlux, Infront customers can now also benefit from all the advantages that the functionality of a flexible market data hub offers," says Christoph Kuzinski, Head of Corporate Development, oraïse.
About oraïse
oraïse is the specialised IT service provider for the financial markets. Thanks to the ISO 27001 certification of the areas responsible for providing IT services, we can also offer our clients support for essential outsourcing of their IT processes.
Our innovative solutions enable financial market participants to use information technology more efficiently, flexibly and successfully.