/
News /
Infront announces new CEO
Press release
Wednesday Nov 3, 2021
Infront announces new CEO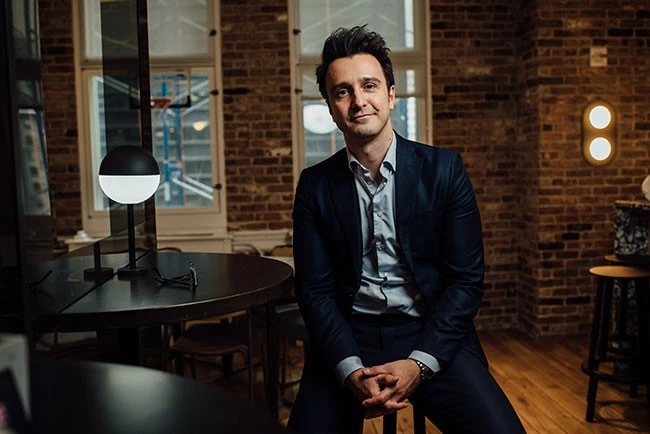 Oslo, 3 November 2021. Infront AS, a leading European financial solutions provider, announced today that Zlatko Vucetic has been appointed to the position of CEO of Infront effective immediately. Zlatko is replacing Kristian Nesbak, who remains as a Director and a shareholder of Infront AS.
Zlatko Vucetic joined Infront in the role of Deputy CEO in June 2021 following the acquisition of Infront by the private equity firm Inflexion. Together with the management team, Zlatko has since then contributed to the acceleration of the company's strategic ambitions, drawing on his extensive experience in leading and developing firms in the finance and software industries. In his new role as CEO of Infront, Zlatko will work to drive growth in core markets across Europe.
Zlatko Vucetic commented, "I am excited about the opportunities and growth potential that I see for Infront. The company has created a highly competitive and solid product that is well suited to support financial institutions in the trend towards consolidation. We are a challenger in financial data solutions, and I am confident that we can take a leading position in specific segments within the industry.
Kristian Nesbak commented, "I am proud of what we have achieved since I founded the company together with Morten Lindeman almost 25 years ago. During this time, we have greatly expanded our product portfolio to support a broad array of key financial processes. We have established a leading position in the Nordics and increased our market share across Europe and South Africa thanks to our intuitive and modular products and local expertise. I am confident that Zlatko will continue to follow that same trajectory and lead Infront to new successes."
About Infront
Financial professionals across Europe and South Africa rely on Infront for flexible financial market solutions. Driven by curiosity, Infront innovate solutions to help them find the information they're looking for and make more informed decisions – faster, easier, smarter. Infront offers a powerful combination of global market data, news, analytics and trading together with integrated solutions for data feeds, portfolio management and advisory, and regulatory compliance and calculations.
Infront's solutions serve 3,600 customers with over 90,000 professional users. With support for their complete workflows, they can manage investment decisions, reduce costs, adapt to fast-changing market requirements and work more efficiently with ever-increasing amounts of information.
As European leaders, Infront knows local financial markets and has financial data experts near to their users.  More than 500 employees in 13 countries across Europe and South Africa apply their expertise to meet the challenges of Infront's clients, ensuring they continuously receive the best solutions and services.
For more information please contact:
Max Hofer, CFO Infront
max.hofer@infrontfinance.com
+47 971 48 953