/
News /
Infront acquires Oslo Market Solutions
Press release
Friday Jun 4, 2021
Infront acquires Oslo Market Solutions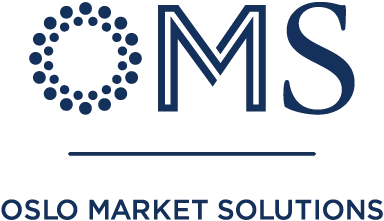 Infront ASA today acquired Oslo Market Solutions from Euronext, further building on Infront's strong position in the Nordic markets.
Oslo Market Solutions (OMS) provides internet-based solutions for investors including online market data, market data feeds, investor relations pages, and trading solutions. OMS products will be jointly developed with Infront's products, ensuring state-of-the-art solutions, fitted to local market requirements.
"We see good potential in integrating OMS' products with our product portfolio, and will optimize and tailor the two companies' combined offerings to provide our customers with the markets' best solutions. Furthermore, the highly competent team at OMS will contribute important knowledge to our current organization, as they become an integrated part of Infront," commented Kristian Nesbak, CEO of Infront.
About Oslo Market Solutions
Oslo Market Solutions is one of the leading Nordic suppliers of internet-based solutions for the financial markets. With a Nordic perspective, OMS focus on high availability, quality, innovation, design, speed and flexibility towards our clients. All of the company's solutions are hosted and operated by OMS.
About Infront
Financial professionals across Europe and South Africa rely on Infront for flexible financial market solutions. Driven by curiosity, Infront innovates solutions to help them find the information they're looking for and make more informed decisions – faster, easier, smarter. Infront offers a powerful combination of global market data, news, analytics and trading together with integrated solutions for data feeds, portfolio management and advisory, and regulatory compliance and calculations.
Infront's solutions serve more than 3,000 customers with over 90,000 professional users. With support for their complete workflows, they can manage investment decisions, reduce costs, adapt to fast-changing market requirements and work more efficiently with ever-increasing amounts of information.
As European leaders, Infront knows local financial markets and has financial data experts near to their users. Approximately 500 employees in 13 countries across Europe and South Africa apply their expertise to meet the challenges of Infront's clients, ensuring they continuously receive the best solutions and services.
Infront is listed on the Oslo Stock Exchange.
For more information please contact:
Max Hofer, CFO Infront
max.hofer@infrontfinance.com
+47 971 48 953
Or visit https://www.infrontfinance.com/