/
News /
Get a smoother, smarter workflow in the Infront Professional Terminal
News article
Tuesday Sep 24, 2019
Get a smoother, smarter workflow in the Infront Professional Terminal
As a professional investor, your market data terminal has got to be flexible and intuitive so that you can find what you need, fast. The Infront Professional Terminal makes it easy to search, filter, sort and analyze data all in a smooth, smart workflow that you define, so that you can cut through the noise and identify investment opportunities quickly and easily.
With your workflow in mind, we have focused on developing the windows you use most: - charts, news, and watchlist – to give you an amazing user experience. New functionalities, new design and improved user workflow all come together in the latest release to make the Infront Professional Terminal more intuitive and easier to use than ever before. Here are some of the things you will find.
Charts
Working with charts is very flexible with the new toolbar, giving you a smooth and fast workflow. Vertical and horizontal gridlines and a price-line to indicate last price make it easy to grasp the information you need quickly. With the new dialogues, it is easier to navigate and visualise the changes you make.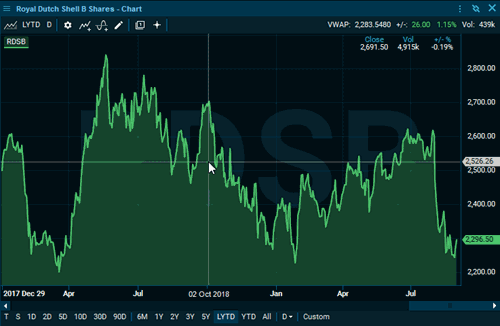 News
With the new search bar and filtering logic in news, you can filter on virtually anything: instruments, personal watchlists, classifications, geographies, sources, and headline and body searches.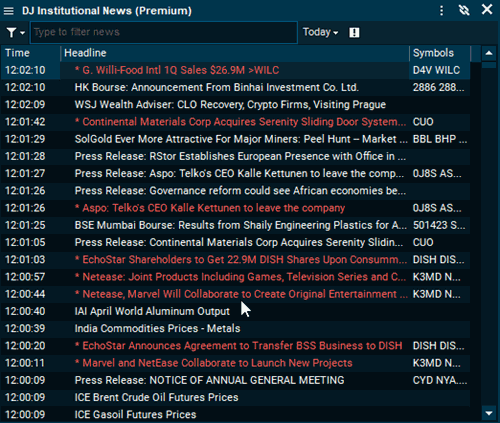 Watchlist
Now you can see what is going on all in one window with the embedded orderbook in watchlist. With the new multi-select functionality, you can easily select multiple instruments and compare them in a chart. An inline column adder lets you create new columns in your watchlist with a click of your mouse.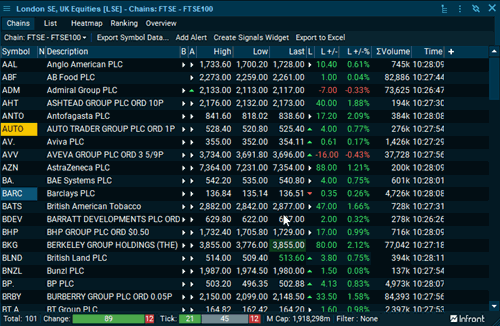 Fast, flexible and intuitive
See for yourself! Register for a free trial here.
Are you already a user? Check out the "What's new?" window in your terminal to learn about all the new functionality available in this latest release of the Infront Professional Terminal.