/
News /
Cision teams up with Infront Direkt Studios to provide company video production in Sweden
Press release
Thursday Jun 24, 2021
Cision teams up with Infront Direkt Studios to provide company video production in Sweden
Cision, an award-winning, global PR and communications agency, has added professional video to their extensive communications services in Sweden. The video productions offered by Cision as part of their CisionPoint tool will be provided by Infront Direkt Studios.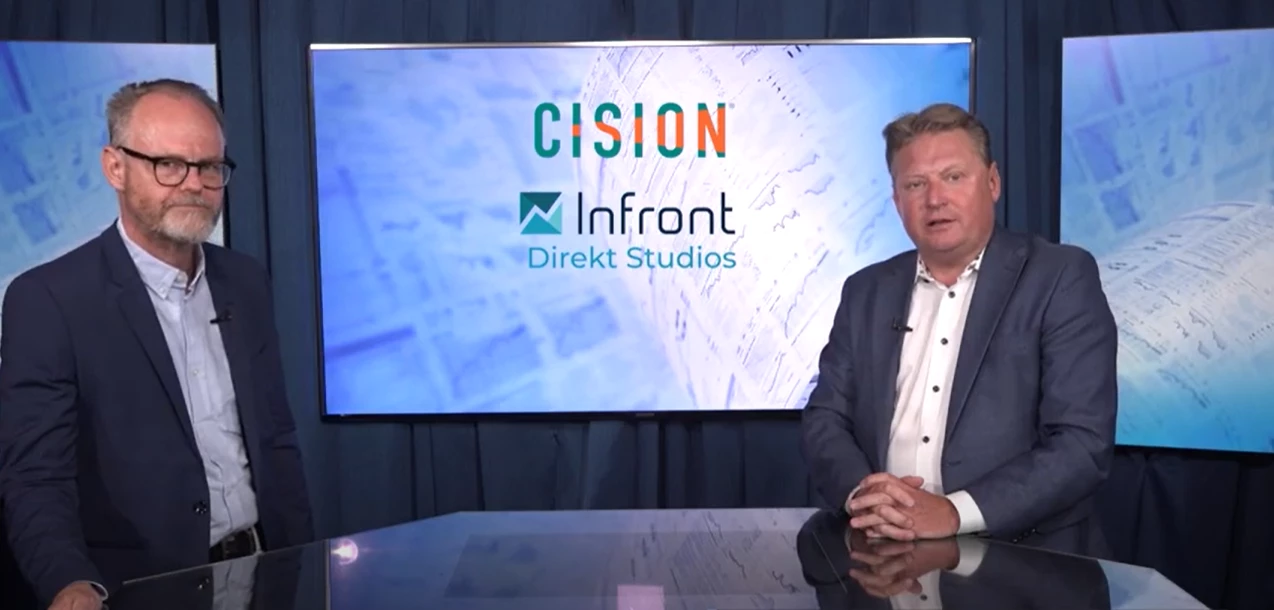 The new service offers customers the opportunity to showcase their companies with professional videos, highlighting important company events. The service includes four studio packages:
Presentation in connection with IPO or Secondary Offering
News releases (with or without Q&A)
Capital Market Days (or Industry/Sector Days/Breakfast/Lunch event etc.)
Infront Insight Direkt, comprising company introduction, report commentary, news releases and industry perspectives
In addition to the production of professional videos, Infront Direkt Studios has comprehensive distribution channels to ensure that the information reaches customers' target audiences. Customers also have free use of the material to publish via the channels of their choice.
Cision launched the video service in mid-June, targeting its customers listed on Nasdaq First North, Spotlight and NGM. Infront Direkt Studios is a reliable partner for the production of the videos, with extensive know-how and experience in professional video production for corporates, with modern studios on premises in the center of Stockholm.