/
News /
2020 September Infront Newsletter
Newsletter
Tuesday Sep 1, 2020
2020 September Infront Newsletter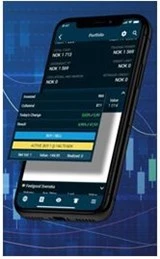 Dear Customer,
With this newsletter, we would like to inform you about news on our products, our company, current market developments and the most important industry dates.
Contents of this issue
Top News: Infront IR Solutions
Product News
Infront News
Events and Webinars
TOP NEWS: Infront IR Solutions
---
Infront Investor Relations Solutions are tailor-made solutions designed for Corporate IR and Senior Management at listed companies. With Infront IR Solutions, you can collect and analyze company data, compare with peers, communicate with shareholders, and showcase your company to the investor community. Infront IR solutions include a range of tools for the investor relations professional: Infront Professional Terminal for IR, Infront Estimates, Infront IR Web Service, Infront Insight Direkt. Read more >>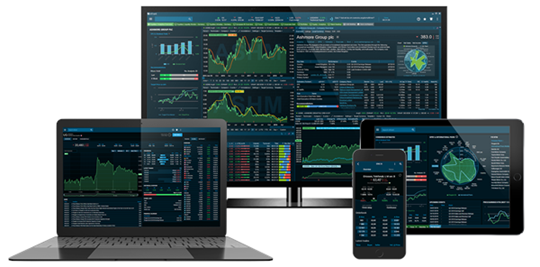 New versions of Infront Mobile and Infront Web Trader
Did you know that with an Infront Professional terminal you also have access to Infront Mobile and Infront Web Trader? They are designed to be used on the go and you can log-in with the same credentials as you use in the Infront Professional Terminal. Your watchlists that you created in the terminal will also be available on Mobile Web Trader. The new versions of the Infront Mobile app and the Infront Web Trader are released. Read more>>
Fastest equity news feed available in the Infront Terminal
Infront now offers the fastest equities news service for European financial markets, partnering with PLX.AI to include their automated news service in the Infront terminal. The service is built on the combination of PLX.AI's technical platform, the unique editorial competence of Infront Direct News and distribution of the news through the Infront platform. Read more>>
Infront Professional Terminal now comes with Grunt PowerPoint plug-in
For investor relations and corporate finance professionals, analysts, and wealth managers alike, being able to present data and reports is an essential part of the job. But creating professional slides with relevant graphs and tables takes time and effort. Read more>>
Changes to Oslo Stock Exchange market data and services
Oslo Stock Exchange will change to the new Optiq trading system from Euronext starting for Cash products on the 9th of November, followed by Derivatives and Fixed Income on the 30th of November. Read more >>
Infront Data and Feed Solutions
Do you need help to support your organization with market data that can be used across the enterprise?  
Infront Data Manager Solutions provide you with access to over 120 stock exchanges, 35 futures and commodities exchanges, 180 OTC contributors and more than 500 capital management and investment companies.
You decide on the update frequency and can choose from a wide range of APIs and formats to get the data delivered to you. Read more >>
Infront wins award for Best Market Data Service
We are proud and pleased to have received the award for the Best Market Data Service at the Systems in the City Fintech Awards during an online ceremony hosted on 10th September 2020. In addition, Ricky Strachan, Sales Manager at Infront in the UK, received an award for Sales Manager of the Year. Read more >>
Direkt Studios is celebrating 20,000 subscribers on YouTube!

Did you know that Direkt Studios produces a vast range of videos - from interviews with CEOs and news broadcasts to popular podcasts and capital market days? Learn more about what Direkt Studios can do for you by clicking here >>
The most-watched show is Trading Direkt, a live show on Tuesday and Friday mornings where you can get an update on the latest stock market news and an expert technical analyst gives his analysis of different stocks. Please check YouTube Channel and become a subscriber today!
Strong performance in a challenging environment
Infront ASA (INFRNT) announced on 21/08/2020 its interim results for Q2 2020. Operating revenue was EUR 28.4 million (EUR 10.9 million), an increase of 160% from the same quarter last year. The increase reflects the inclusion of vwd Group. Read more >>
Meet us at the next upcoming events
The events scheduled this fall have embraced digital transformation due to coronavirus. To know more about the events, click here >>