/
News /
2020 April Infront Newsletter
Newsletter
Wednesday Apr 1, 2020
2020 April Infront Newsletter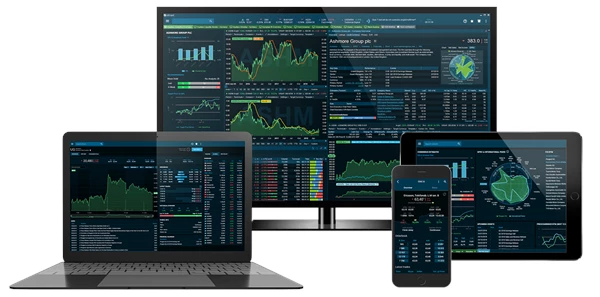 Contents of this issue
Suddenly Home Office: How to maintain easy access to current financial markets in times of Corona
Infront Business Continuity Plan
Product News: Minimize your credit default risks now
Customer News: Infront Professional Terminal is hub in Lannebo's automated funds workflow
Infront Partner: Equiduct and Infront partner to distribute market data
Infront news: Q4 report
Webinars and Events: Review
Suddenly Home Office: How to maintain easy access to current financial markets in times of Corona
When life's unexpected turns leave you working from home, Infront makes things a little easier. You can be up and running on your Infront Professional Terminal or our other products from home within minutes.
The Infront Professional Terminal comes packed with global market data, news, Excel capabilities, analytics and trading services, so you can cut through the noise to get unique and precise market insight. And since it's available in the cloud, you can access it in minutes from wherever you are. Sing up for a 14-day free trial and start working from home today!
Infront Business Continuity Plan
Infront aims to provide the best possible service to our customers as always, even during uncertain times as these. Infront business operations are running as usual across the organization and across all Infront Group offices internationally.
Minimize your credit default risks now
The current situation cannot be compared with anything that has happened in the markets in recent decades and no one can predict what challenges we will face in the coming months. For this reason, it is of crucial importance to be able to identify and evaluate risks in time in order to react in a target-oriented manner and protect your own company from damage.
Infront Professional Terminal is hub in Lannebo's automated funds workflow
Lannebo is automating its workflow from market data, news and analytics to order and portfolio management through to real-time risk and compliance, using the Infront Professional Terminal to bring the entire process together.
Equiduct and Infront partner to distribute market data
Equiduct, the pan-European trading venue, and Infront, the pan-European financial solution provider today announced that they have entered an agreement to distribute Equiduct's Apex market data in the Infront Professional Terminal.
Q4 Report: Good progress on vwd integration with strong revenue and user growth
Infront ASA (INFRNT) announced on 28th February 2020 its interim results for Q4 2019. Q4 2019 operating revenue was EUR 28.5 million (EUR 7.3 million), an increase of 289% from the same quarter last year, driven mainly by the inclusion of vwd Group, full effect of Infront Italia and stable development across the group. 
Three successful Experience Days - thank you for your support!
We started the year again with the Experience days in February and March. More than 80 customers took the opportunity to learn more about the new and expanded solution offerings from formerly vwd and today Infront. We would like to thank our customers for the active exchange and feedback to our product developers, which enables us to work efficiently and customer-oriented. If you are interested in more details, please contact Freidun Alam
Sign up for our weekly webinars 
Our client service team organizes 30 minutes sessions to gain in-depth knowledge about the Infront Professional Terminal on a weekly basis every Tuesday at 14.00 (GMT+2). To register, please find an updated schedule for the upcoming webinars below or contact our client service team