Getting Started in Web Trader
A guide to Getting Started in the Web Trader. We will go through the basics on how to navigate and access market data. 
Log in to Web Trader
Depending on the type of client solution you have, your login process might look different than the one outlined below. More specifically, if you have a broker-specific solution, you should access Web Trader directly from your broker's web page.
To access Web Trader, you can start off by navigating to our website, "www.infrontfinance.com":
Here, you want to locate the "Customer Areas" option in the top right corner, and then select "Infront Web Trader":
By doing so, you will be directed to Web Trader's login page. Here, you want to go ahead and enter your user credentials and press "Login" to proceed:

Hint: Check the "Remember me" option if you want your browser to automatically log you on to Web Trader next time you visit our website.
Once you have successfully logged in to your profile, you will be greeted by our default market page: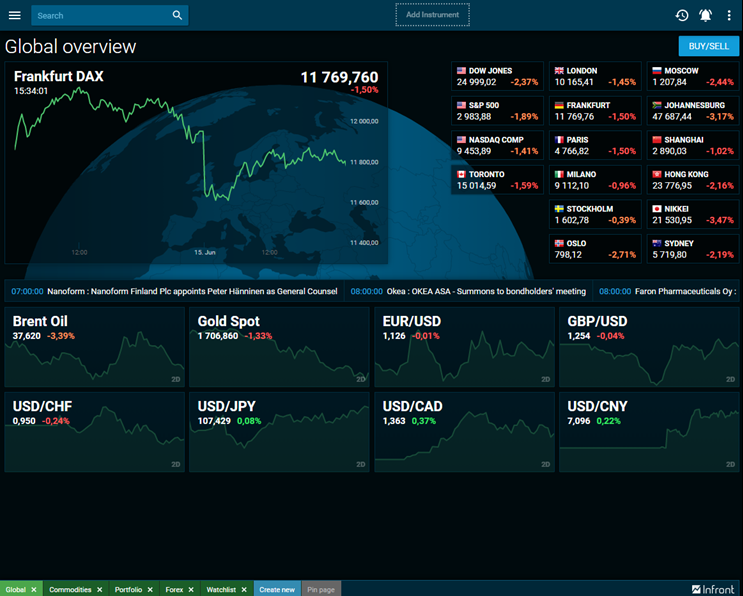 Navigation
It is easy to navigate through the terminal through the main menu in the top left corner. This is the starting point of all tools and market data. You open the main menu from the three lines in the top left corner:

The main menu is structured into different categories. The information under "Overview" and "Country Overviews" will be different based on which broker you are using. 

Previously viewed
On the Clock symbol in the top right corner can you see all the pages in webtrader that you have previously viewed. The newest windows you have visited comes first and then the windows are listed in descending order.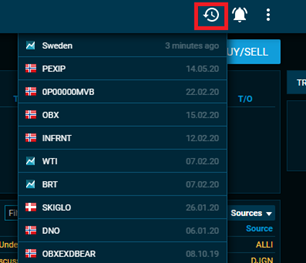 Alerts
You can access "my alerts" from the main menu under tools.

From here you can edit all your existing alerts in Web Trader. You can create alerts from the bell symbol in the top right of Web Trader.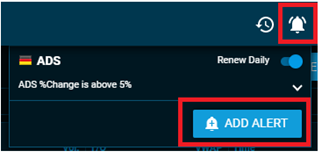 Support
To see the contact information to support, go into the menu in the top right corner and then choose support.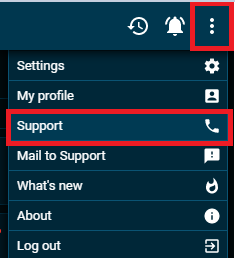 Press "mail to support" from the same menu if you want to send mail to support directly from Web Trader.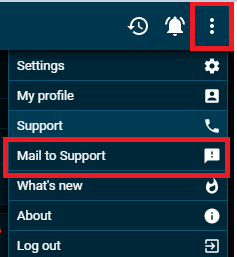 A report will then be attached with the email so that our developers can look into the issue much faster. Just press Report in the window popping up on your screen.
NB: It is very important that the the issue is captured when the Web Trader is running diagnostic mode. This means that you need to click on "Mail to support" before the issue appears and when the issue appears then click on "Report" to send in the issue.

Remember to fill out the information correctly so that we can investigate the issue faster and more efficiently.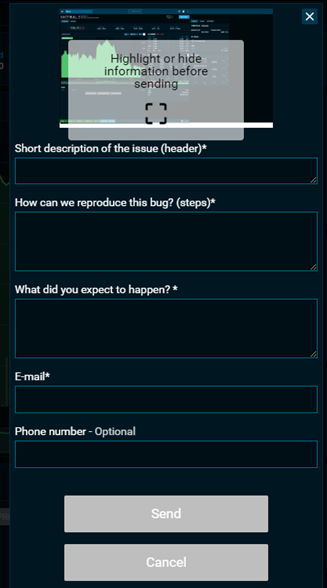 Reset password
To reset your password in Infront Web Trader, you need to navigate to the three vertical dots in the top right corner, select "My Profile", choose the "Account" option, and finally press "Change Password":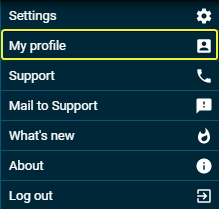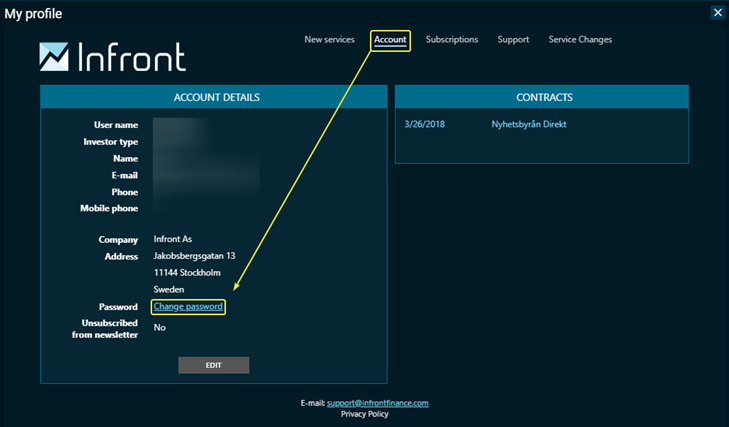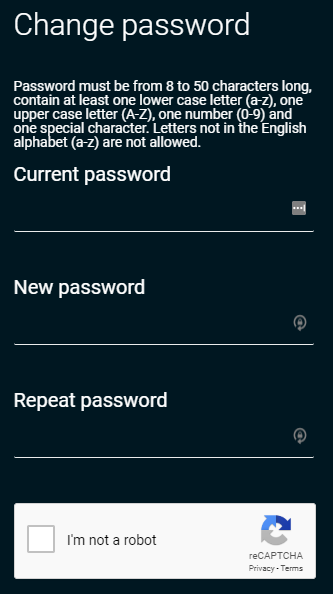 Note: To reset your password within Web Trader, you need to know your current password. If you have forgotten your current password, you can go ahead and proceed to the "email password reset" option:

Settings menu
By navigating to the three vertical dots in the top right corner and then selecting "Settings", you can access the settings menu for Web Trader: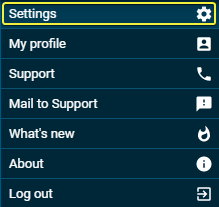 Here, you can change a variety of Web Trader-related settings, such as your preferred language, theme color, whether you want to receive price alerts to your email and a few additional functions: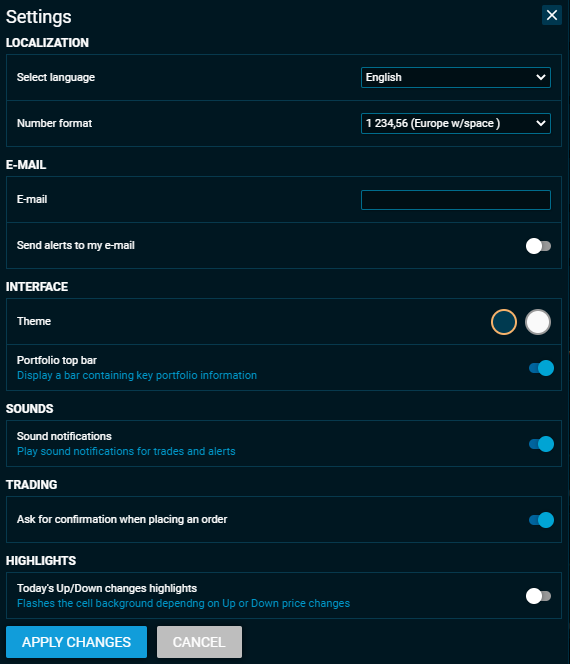 Note: To apply any changed settings, you want to make sure that you select the  "Apply Changes" option.
Under "My Profile" you can add new services, change your account details, view your current subscriptions, find contact information to both Infront and your broker, as well as keeping up with past and upcoming service changes.
To access "My Profile", you need to navigate to the three vertical dots in the top right corner and select "My Profile":