Find out what the requirements are to run the Infront terminal and Infront Mobile.
The Infront Terminal
Minimum Requirements
Infront Mobile
Infront for iPhone and iPad
Infront Mobile is developed to work with all Apple iPhone and iPad devices running a modern Apple iOS operating system.  In general, we recommend that all users upgrade to the latest version of iOS available from Apple.
Infront for Android
Infront Mobile is developed to work with Android Lollipop (Version 5.0) and newer versions.  
The Infront Analytics Excel plug-in
The Excel plug-in is supported in Microsoft Excel 2010 and newer editions.
Version 4.0 of Microsoft .NET Framework is required. Microsoft .NET can be upgraded to version 4 using the installation link available in the Product Downloads section in the Infront Analytics window in the Infront terminal.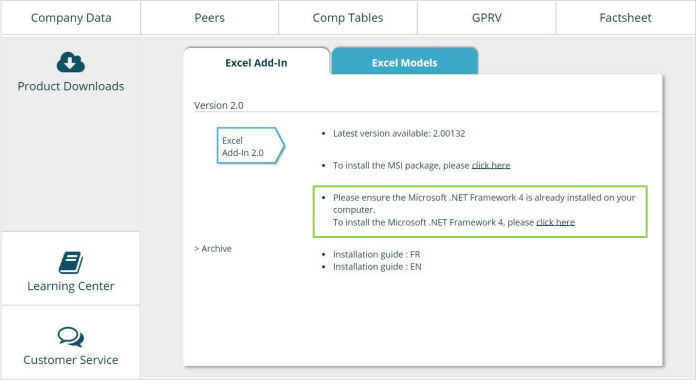 Connections through Proxies, Firewalls and Antivirus Software
Proxies
Infront supports regular HTTP or HTTPS proxies and authenticating HTTPS/SSL and SOCKS5 proxies.
Infront will automatically try to detect the proxy settings but in some cases this is not possible.
To manually enter proxy settings, start the Infront terminal and select the Main menu --> Tools --> Advanced Settings. A new window will open in the Infront terminal. On the left, choose "Proxy" in the "Account Setup" menu.
If a direct connection (no proxy) is not possible, then the Infront terminal will try to use the same settings as the web browser.
To find the web browser proxy settings, navigate to Windows Control panel and select "Network and Internet" category, then "Internet options". 

A new window will appear. Navigate to the "Connections" tab, and choose "LAN settings".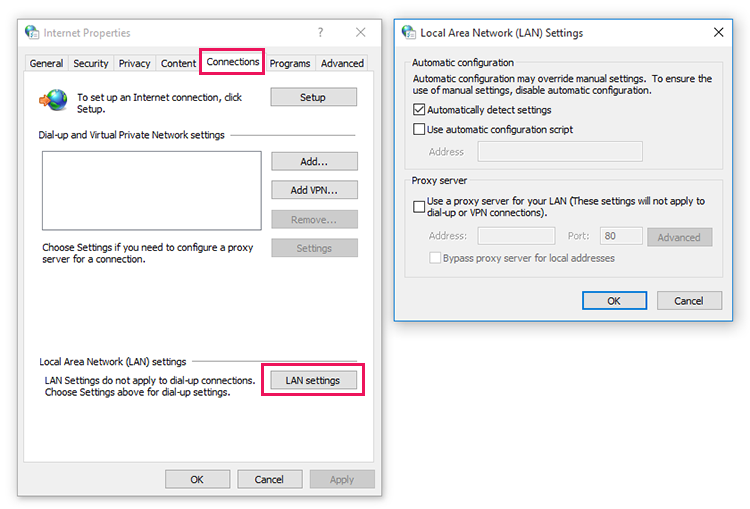 Firewalls
Check the local firewall settings. Some personal firewalls are poorly designed and might unintentionally limit Internet usage more efficiently than the user intends.
Antivirus Software
Antivirus software installed on a user's computer can sometimes block an application from running, and sometimes it does not inform the user about it. 
Many antivirus programmes offer a way around this in their settings.