Please make sure to login to trading.
If you have access to more than 1 Portfolio (account) this will be displayed in the Trading Status window as illustrated below.
Example with Portfolios "InstClient1" and "InstClient2"

In the Order Entry window
When placing an order, you will be able from the Order Entry window, to select which Portfolio to trade either as default for instrument or market;
1. Select your preferred Portfolio and right-click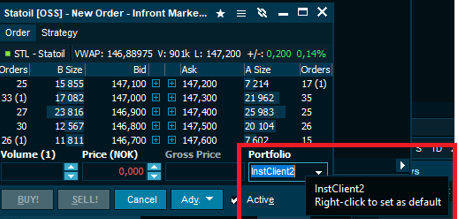 2. Set as default for instruments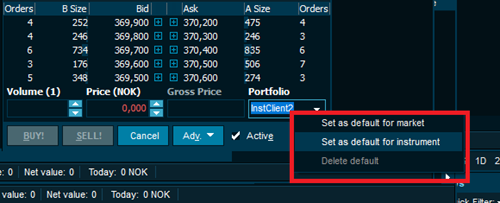 Done. 
In the click Trading window
Its identical structure in the click trading window.