Follow the steps below to import symbols from an Excel spreadsheet to the Infront terminal:
Step 1: Open a custom list in the Infront terminal
Step 2: Right click in the custom list and choose "Edit |  Import from Excel"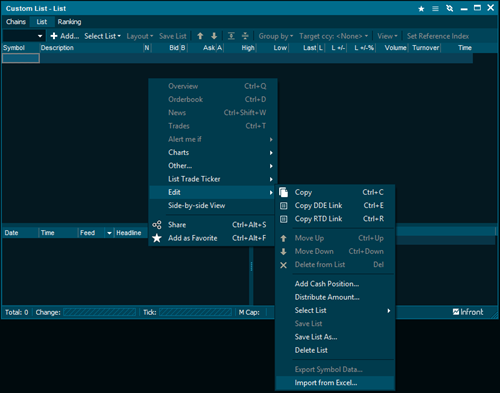 Step 3: Select the Excel-file you want to import symbols from.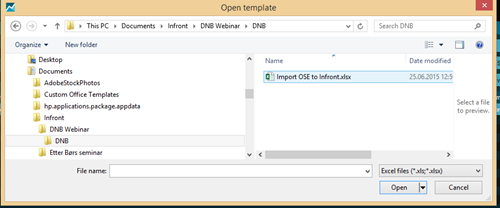 Step 4: The terminal will try to recognise each column, but if not please choose correct description. You need at least two identifiers (Market, symbol, ISIN, currency) to import correctly.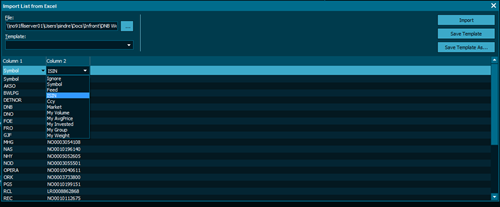 Step 5: Click the "Import" button.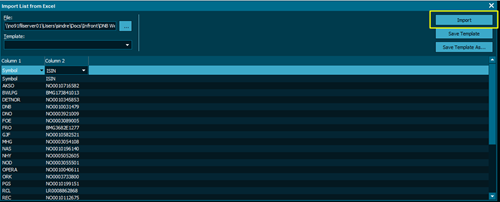 Step 6: You will then see your symbols in a custom list and you have successfully imported from Excel.