If your broker supports credit card purchase, you can order additional services via My Profile in the terminal with your card.
Remember: You'll be charged on a monthly basis for all services you purchase with your credit card, until you cancel your subscription.
Step 1: Open My Profile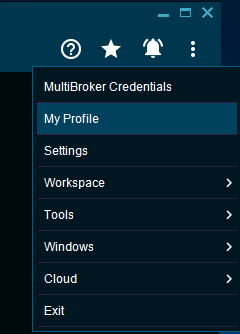 Step 2: My Profile will display a New Services tab. You will see a list of all the services available for you to purchase. From here, the experience is similar to your favourite web shop: simply find the service you would like to add and click "Add to Cart".  When you're finished, click "Checkout" on the shopping cart.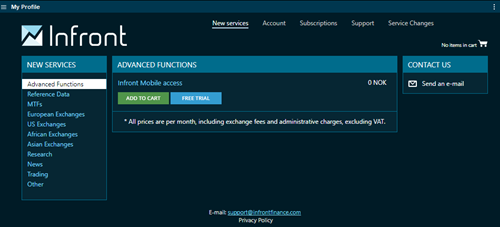 Step 3: You'll be taken to a summary of your order and the amount that will be charged to your credit card. You'll then accept the credit card agreement, and be taken to our payment service provider PayEx.
Once you've entered your details, you'll be taken back to My Profile. Simply restart your terminal and you'll have access to your new services!