You can share Infront Professional Terminal windows (i.e. charts, market windows, custom lists) with others. To share content, do the following:
Step 1: Open the window you want to share, for instance, a customized chart.
Step 2: Click on the Settings Menu in the chart (the three dots to the upper right of the chart-window).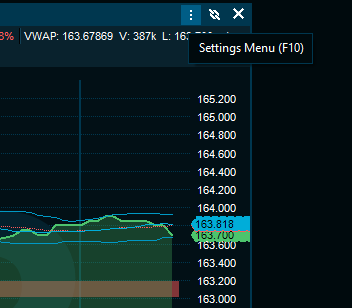 Step 3: Click on share. A new window will pop up, click on Copy URL.

Step 4: Paste the URL in an email and send it to your colleagues and friends.