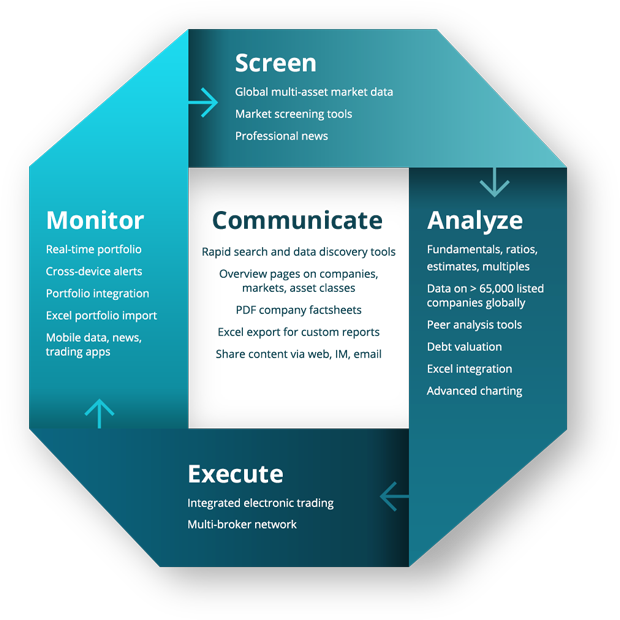 Generate ideas faster
Wealth managers rely on Infront to identify investment opportunities quickly. Finding your next investment is easy with global market data, professional news and market screening tools. Search our global database of listed companies with links to news, charts, and analytics.
Dig deep with equity analytics
Infront provides high quality data and analytics with extensive global coverage of over 65,000 listed companies. Our recognized expertise in cross-country standardization ensures consistent financial calculations across markets and industries. Challenge different information sources and use the latest technology to get better and faster results.
Communicate more effectively with your clients
Improve your client communication at all stages of the wealth management workflow. Stay one step ahead with powerful search tools and an intuitive UI. Share overview pages for companies, funds, debt and indices, or PDF company factsheets. Follow your clients' portfolios in real-time, across asset classes. All Infront content can be shared over email, web, IM or even social media with a click.