Trade at warp speed with click trading
Speed can make the difference between a winning and losing trade. Click Trading helps you monitor instrument movements in real time and hit, cancel and modify orders with a single click.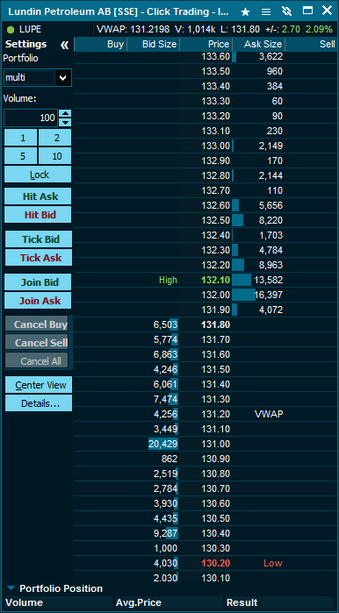 Create and share charts
With more than 50 studies and endless customization possibilities, you can create just the chart you need for any technical analysis. Drill down to real-time, tick-by-tick data, or zoom out to see years of historical prices. Integrated sharing features make it easy for you to share charts via IM, email and social media with a click.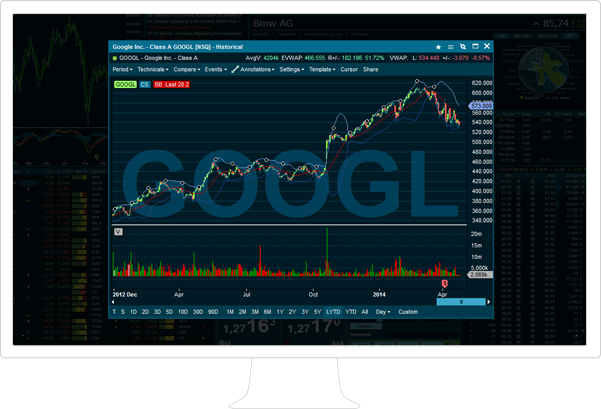 Get the best of finance on Twitter
Infront Tweetwires gives you the best of finance on Twitter – with no Twitter account or know-how required – and an integrated Twitter client lets you engage with the finance community from inside the terminal.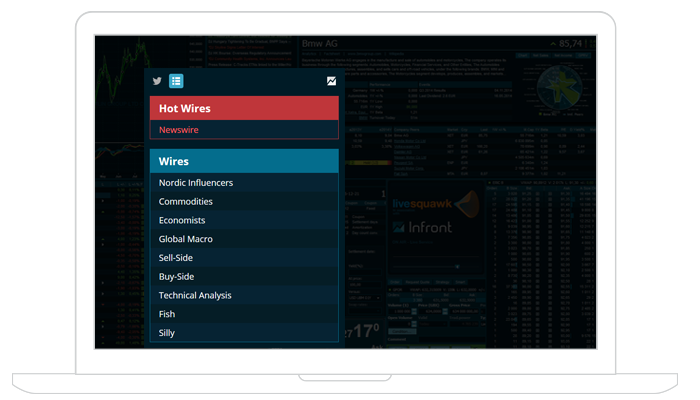 Trade anywhere with mobile apps
Infront Mobile apps for iPhone, iPad, Android and Blackberry allow you to follow the markets and trade from your device. Get a complete overview and trade from wherever you are, with real-time data, news, charts, company data, trading and more. Watch a video to see Infront Mobile in action.
How to get Infront
The following brokers offer trading in Infront to their private investor clients. Contact yours to request access. If your broker isn't on this list, ask them anyway!
Don't need to trade in the terminal? Then you can get your terminal directly from us. Sign up for a free 7-day trial account to get started.