Infront Trading Module
The Infront Professional Terminal is an electronic execution platform offering execution on not only listed instruments but also on OTC products. The flexibility and modularity of the Infront solution allow the creation and setup of highly tailor-made execution solutions fitting the needs of individual brokers and end users.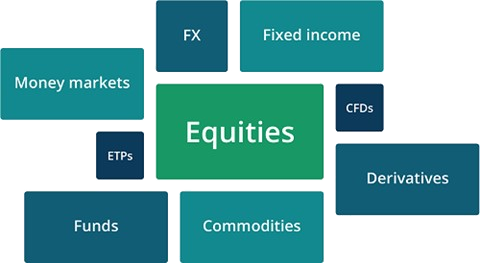 Key execution features
Implementation of algorithms

Support for accessing broker algos from the Infront Terminal

Import of orders from Excel

Create own templates for easier import of excel sheets from various sources

Seamless multi-broker access

Access to 600+ global counterparties

Multi-asset execution

Front end support for electronic execution on any asset class, listed & OTC

 Customizability

Calibrate your execution experience by

Setting custom-made filters and layouts in the trade blotter
Setting default values, brokers and other parameters for order entry

Communication

Access the global Symphony network for communicating with peers and brokers

Execution Tools

Click trading for enhanced rapid order placing
Basket trading

Execute a large set of order simultaneously

Account handling (broker support dependant)

Display margins
Display net limits
Display account holdings
Multi destinations
Integrated either with direct connections or via multi-broker trading networks such as NYFIX, Infront allows you to connect quickly and easily with global counterparties. Explore our trading partners. 
Rich on trading functionality
Infront can be setup to trade on global markets across various asset classes including equities, futures, options, bonds, FX, CFDs and OTC instruments. Depending on the trading partner, Infront provides the technology to trade in auctions, DMA, care, strategies, dark or order types provided by the exchanges.  
Real-time overview
Get real-time status and update on all orders and executions within the same solution with the possibility to customize the views. Entering orders can be done via classic entry, click-trading, uploading from files or via Infront's trading API.
Combined with the Portfolio Tracker functions, you will get control of your portfolio(s) and daily trading activity in the same solution.
Enlighten your world with Infront market data
Infront provides extensive real-time, delayed and historical market data from global venues including exchanges, MTFs, dark pools, systematic internalisers (SI), inter-dealer brokers and more.
With today's fragmentation, where more than 50% of trading flow are done outside the primary market, Infront gives you an opportunity to actually understand where, when and how instruments are trading with the consolidated views.