Advanced charting tools in Infront help you to visualize huge amounts of data, making it easier to understand and act on the information. With more than 50 studies and endless customization possibilities, you can create just the chart you need for any situation. Drill down to real-time, tick-by-tick data, or zoom out to see years of historical prices. Integrated sharing features make it easy for you to share charts via IM, email and social media with a click.
Add studies and customize charts
Add one of 50 studies, annotate your charts and use endless customization options to create your perfect chart.  Save it on one of your desktops to use it as a template to create new charts.
Visualize massive amounts of data
Everything from tick-by-tick to decades of historical pricing is available for charting, including company fundamental data, macroeconomic data and other data series.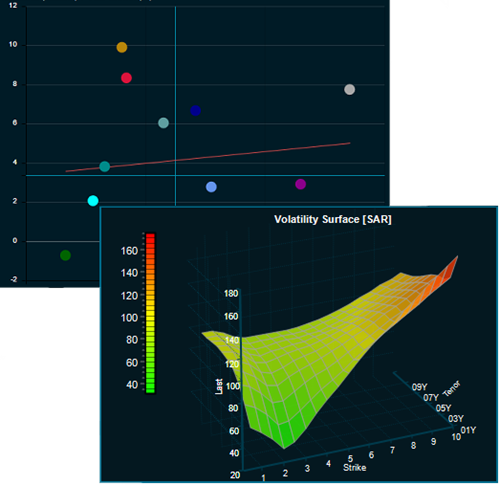 Show off your charts
It only takes a click to generate a custom link to share your charts on Twitter, IM or email.  If the person you share with is running an Infront terminal, they can also open the link and continue to work with the chart, complete with your studies and annotations.