Screen global funds quickly
With the Infront fund screener, you can search a global database by performance, risk, holdings, regions invested, fund style, free-text, Morningstar risk ratings and more.  A list of matching funds appears instantly, ready for drill-down into more details.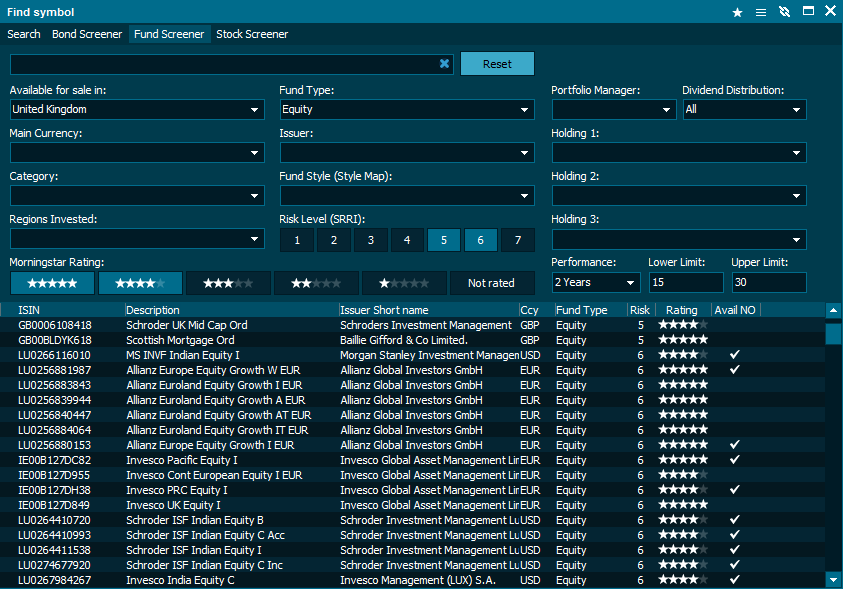 Analyze and compare funds
Unique fund overview pages consolidate all relevant info related to a fund.  Compare a fund's performance and risk to its category or reference index, convert performance and risk to different currencies instantly and dig deeper into fund exposure by country, sector and asset class.  You can also read a fund's mandate, check if it is available for sale in your client's country or find other funds from the same issuer.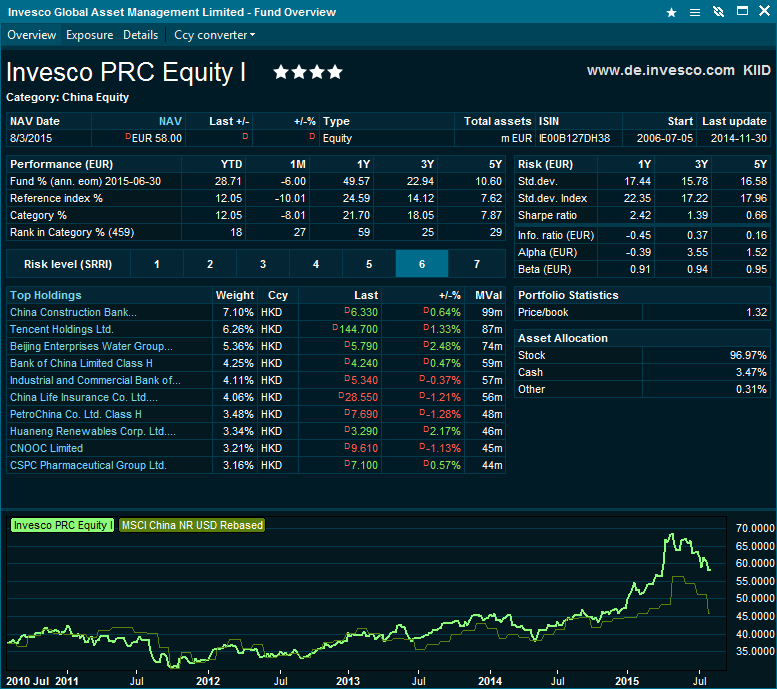 Benchmark funds
Benchmark a fund against another fund or an index to see a comparison of historical performance.  Time period and currencies can be changed and the results are displayed both numerically and in a chart.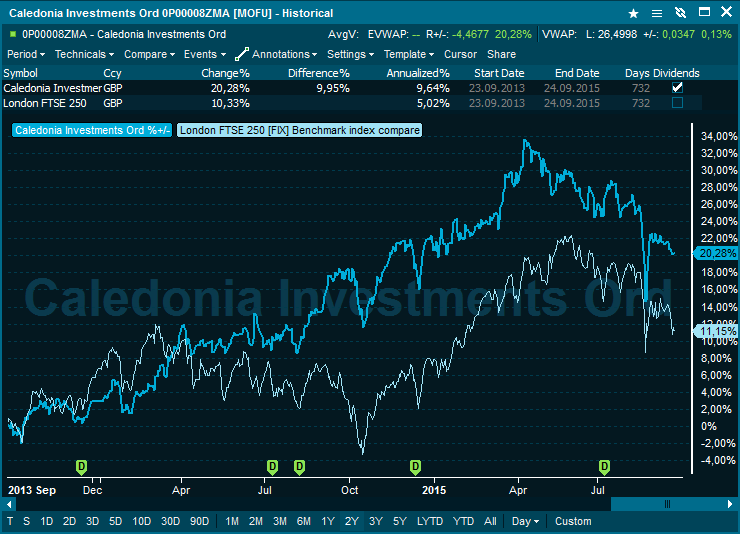 Share fund info with your clients instantly
Use integrated sharing features in Infront to share a fund overview page, chart or fund documentation (KIID) with your clients via an email, over IM or in your monthly client newsletter.