Global equities coverage
Infront provides extensive real-time, delayed and historical equities data from over 80 exchanges, MTFs, inter-dealer brokers and more. Full order depth is available from many trading venues.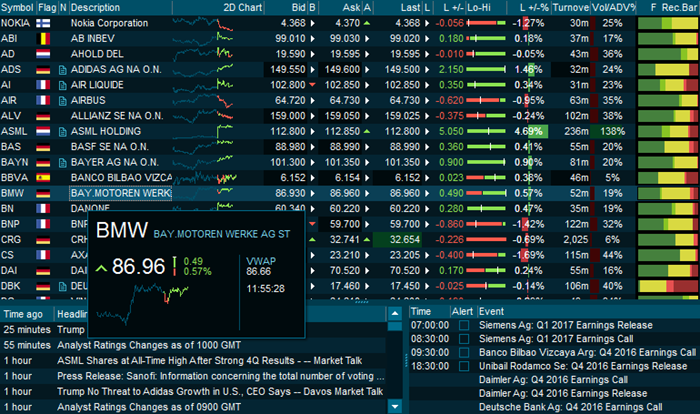 See all equities data available in the Infront terminal
See both lit and dark liquidity
Up to 50% of trades happen outside the primary markets.  Consolidation features in Infront combined with MTF data ensure you find liquidity from lit orderbooks, dark pools, OTC trades and broker internalizers.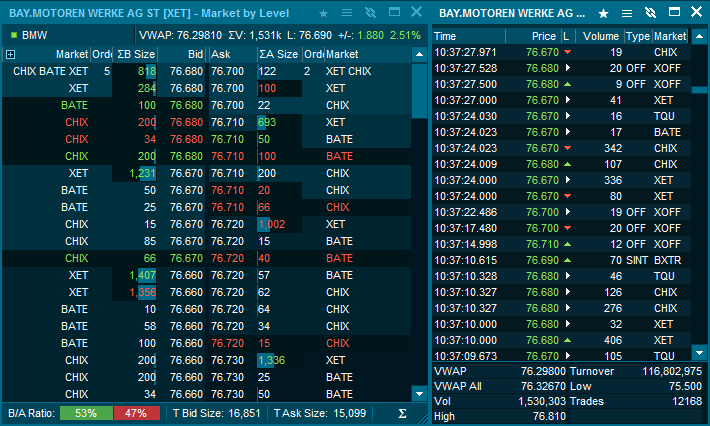 Dig deep with equity analytics
Infront provides high quality data and analytics with global coverage of over 65,000 listed companies. Use the powerful stock screener to identify companies by industry, geography or over 150 financial criteria, work further with in-depth company data, real-time data, charting, and much more.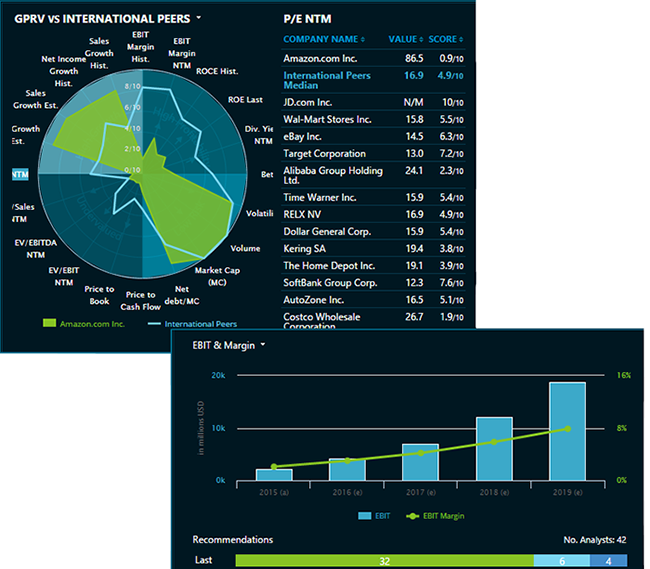 Integrated electronic trading
Thousands of professionals across Europe trade equities daily with the Infront terminal. Find out how you can trade electronically via a broker connection or multi-broker trading network.