Global derivatives coverage
Infront provides global coverage of the derivatives markets, from sources including exchanges, contributing brokers and contributing banks:
FX derivatives
Fixed income derivatives
Equity derivatives
Commodity derivatives
Sources include:
CME Group
Eurex
Euronext
ICE Europe
London Metal Exchange (LME)
Nasdaq
OPRA (Options Price Reporting Authority)
Singapore SGX
Interdealer brokers (Tullett Prebon)
Contributing banks
Get a complete overview
The Infront terminal helps you get a complete overview of the global derivatives market in real-time.  Use powerful search tools to find the instruments you need, or choose ready-made global overview pages for instant access to the most important futures contracts.  Rolling Contacts help you get the complete history of a future, stitched together across expires.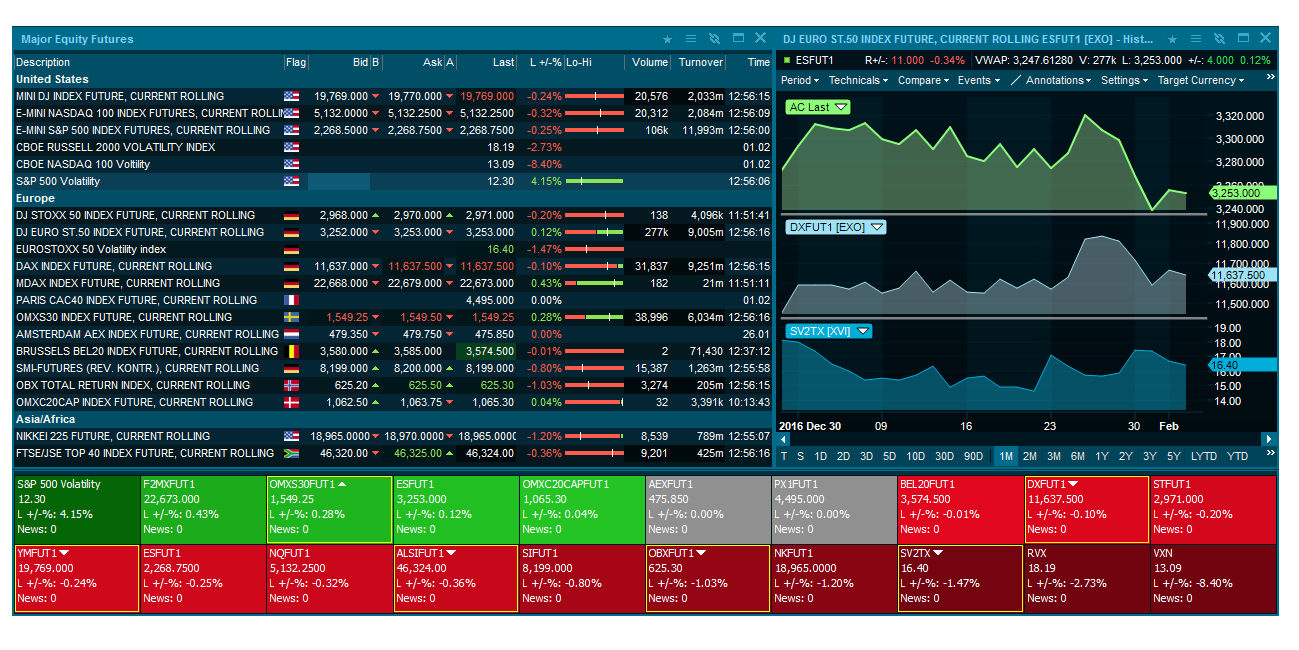 Advanced derivatives features
Use the put/call window to get a complete overview of an option series, or calculate the implied volatility and the Greeks values.
Integrated electronic trading
Thousands of professionals across Europe trade derivatives daily with the Infront terminal. Find out how you can trade electronically via a broker connection or multi-broker trading network.