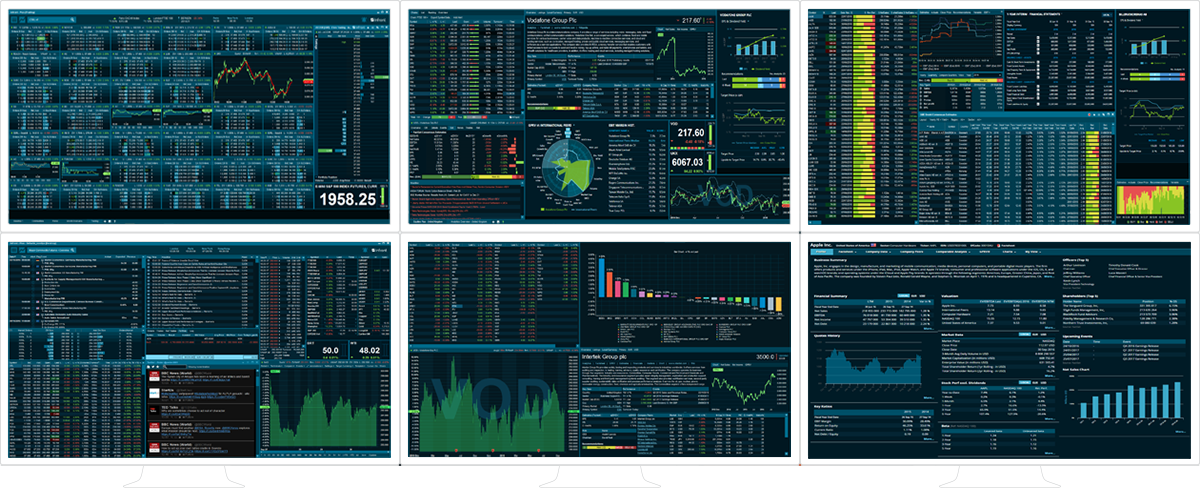 Professional-grade trading terminal
Over 15 years of feedback from thousands of professional traders who use Infront daily has evolved the Infront terminal into a fast, reliable trading-focused terminal.
Put your OMS to work for you
Infront can be easily integrated with your OMS system / execution environment.  Give your traders a fast trading tool, and get access to accounts and positions, risk management and compliance functionality with OMS integration.
Algorithmic trading
Infront offers full integration for any algorithm that supports FIX.
Trade multiple asset classes
No need for separate trader desktops for different asset classes.  Infront supports all major asset classes, so you can trade any asset type your OMS supports from a single system.
See both lit and dark liquidity
Up to 50% of trades happen outside the primary markets.  Consolidation features in Infront combined with MTF data ensure you find liquidity from lit orderbooks, dark pools, OTC trades and broker internalizers.