Tap into global markets
Infront provides extensive real-time, delayed and historical data from over 80 exchanges, MTFs, inter-dealer brokers and more. Full order depth is available from many trading venues, and broad multi-asset coverage gives you the complete picture. Check out all available market data.
Trading enabled
Trade equities electronically on 80 exchanges directly from the solution towards Danske Banks advanced trading platform.
Single orders
DMA or care orders
Access to Danske Markets order strategies and algos 
Basket orders
List orders
Pre-allocation
Click trading
Trades and orders blotter
Dynamic export of orders and trades to files
Access to Danske research and leading news sources
The solution provides access to Danske Markets research reports, press-releases and real-time news from leading providers like Dow Jones, Ritzau and Direkt. Use advanced functions like filters, alerts and full-text search to help you deal with the news flow.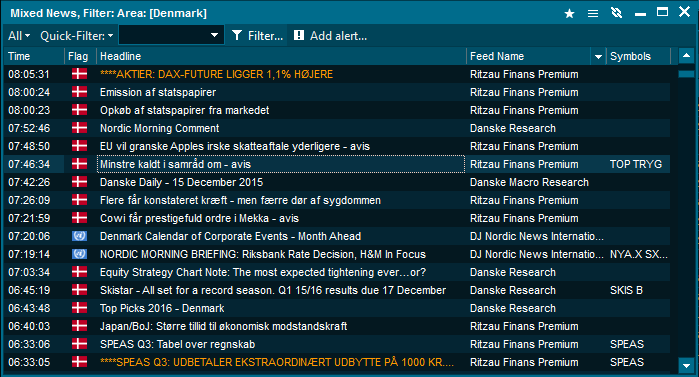 See both lit and dark liquidity
Up to 50% of trades happen outside the primary markets.  Consolidation features in Infront combined with MTF data ensure you find liquidity from lit orderbooks, dark pools, OTC trades and broker internalizers.

Multi asset-class coverage
Infront provides global coverage of the FX, fixed income, equity and commodities derivatives markets, from sources including exchanges and contributing banks and brokers. You get a complete overview of the global derivatives market in real-time.  Use powerful search tools to find the instruments you need, or choose ready-made global overview pages for instant access to the most important futures contracts. Rolling Contacts help you get the complete history of a future, stitched together across expires.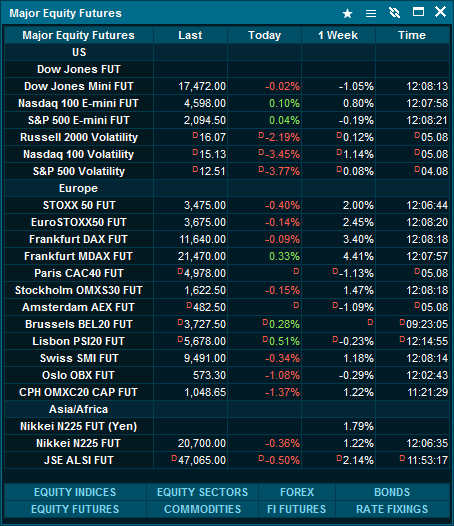 Follow your entire portfolio in real-time
Get a real-time view of your portfolio, across asset classes, complete with charts, multiple currencies, related news, analytics and more. Compare to a benchmark index and calculate real-time return and contribution. Stay ahead of all market trends: long, short, up and down, and break the markets down into industry, sector or index for greater insight.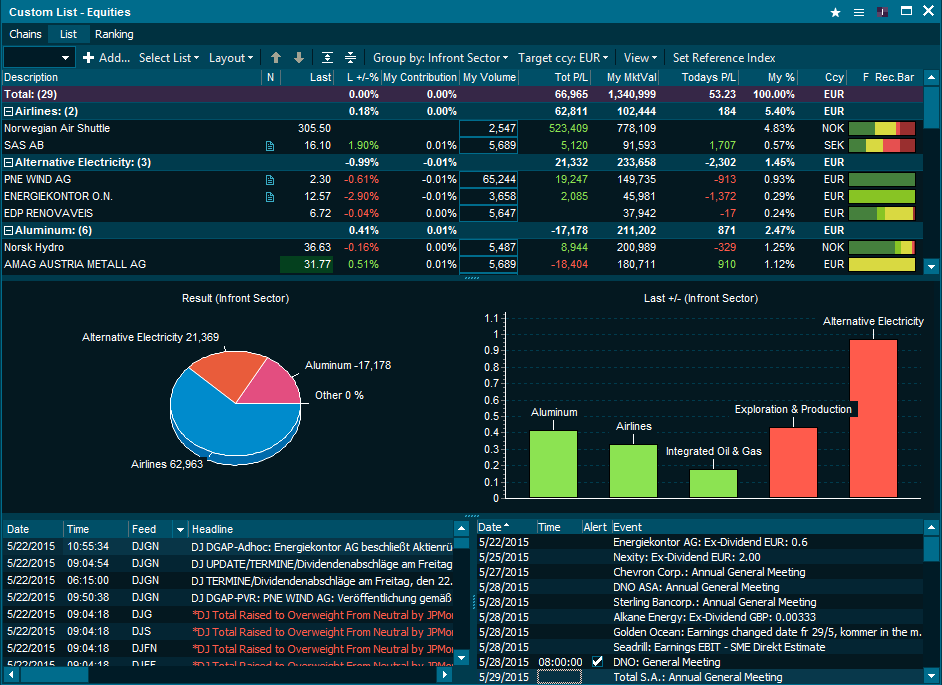 Add studies and customize charts
Add one of 50 studies, annotate your charts and use endless customization options to create your perfect chart.  Save it on one of your desktops to use it as a template to create new charts.