Download our whitepaper
Six things to consider when choosing a trading solution
The trend is clear: bank customers - whether wealthy private bank customers or equity savers at a retail bank – want to take control of their investments. With the world being increasingly online, we've summarized a few of the most important factors to consider when looking to set up a trading service for your customers.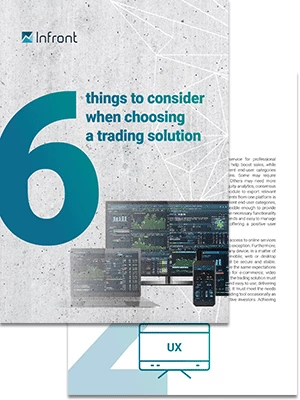 Download the 'Six things to consider when choosing a trading solution' to learn more about:


The trend toward digital self-service for investors


Capabilities of your trading system


Minimizing your total cost of ownership


Content, security, stability and much more!