Infront Investor Solutions
Empower your clients with modern trading solutions
Whether you're looking to offer your professional investor clients a premium trading platform or to modernize your online trading offer to thousands of private customers, Infront gives you the tools to do it.
Trading solutions for all your client needs
Equip your professional investor clients with premium electronic trading tools, or create a customizable online trading platform for your private customers quickly and flexibly. The white-labeled trading platforms are easily designed to reflect your brand, easy to integrate and quick to onboard, so you shorten your time to market, reduce operational risk, and lower your total cost of ownership – all while increasing your order flow. 
Download the white paper:
6 things to consider when choosing a trading solution
The trend is clear: bank customers - whether wealthy private bank customers or equity savers at a retail bank – want to take control of their investments. With the world being increasingly online, we've summarized a few of the most important factors to consider when looking to set up a trading service for your customers.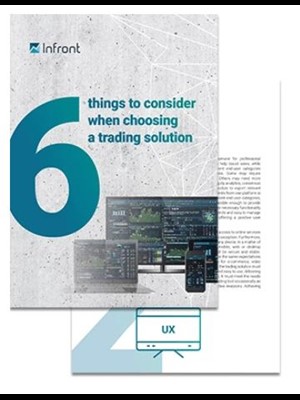 Easy for you, easy for your customers
Easy for you, easy for your customers
Infront Investor Solutions are easy to integrate with other systems, so you can cut time to market and lower maintenance costs. With built-in redundancy and high scalability, you can also reduce your operational risk. Furthermore, Infront's focus on information security ensures compliant handling of personal data. Other benefits include:
Managed market data
Fully integrated trading
Customizable trading dashboards
Works on Mac, PC and tablets
Rapid time to market and lower maintenance costs
Lightning fast and interactive user interface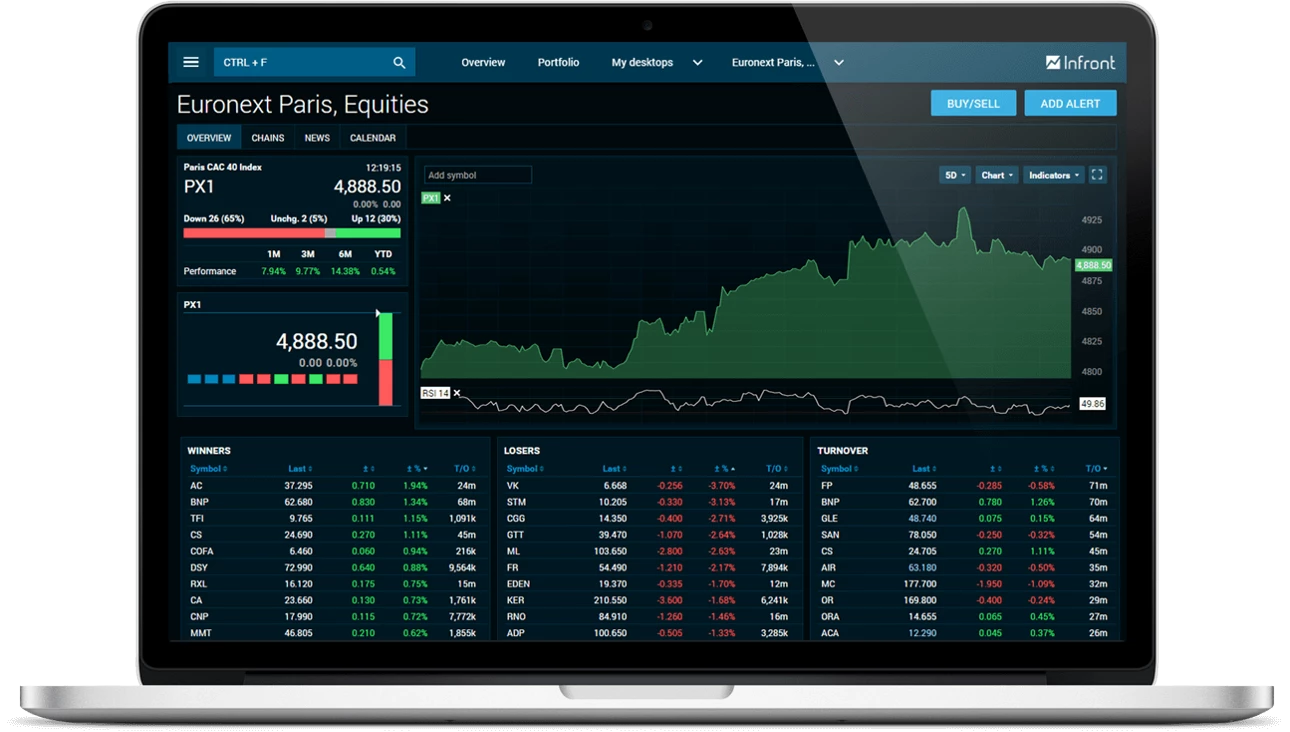 Would you like to know more?