Introducing Infront 8 - the biggest update of the year so far
As a summer treat, Infront is launching a major upgrade to your Infront terminal. As always, this is based on your valued feedback and helps us maintain the position as the most customer-friendly provider of financial terminals on the market. Now with portfolio tracker - the ultimate tool for real-time portfolio oversight.
Infront Professional Terminal
Stay on track with the Portfolio Tracker
Access the Infront Portfolio tracker, an enterprise solution, that allows a seamless integration with your existing Portfolio Management and Trading System. View, track and interact with your portfolio directly through the Infront Professional Terminal.
This intuitive and effective tool gives you a complete overview of your portfolios and the market with portfolio specific news, research, macroeconomic events, backtesting and fundamental analytics for the portfolio holdings. It also includes the smart real-time signals using Infront's Noise Reduction technology.
With cross-platform real-time alerts, you are always updated on portfolio performance, holdings and events. It also supports multi-account management so you can easily search your client's portfolios and oversee intra-day performance of multiple portfolios. In addition to integrating with your Portfolio Management system, Portfolio Tracker can also import portfolios via Excel or csv files. Track your investments and the market – all in one place and in real-time.
Show More
Key highlights
Key highlights
Track your investments and the market with the new Portfolio Tracker
Enhanced institutional trading
Improved interface
Introducing new chart functionalities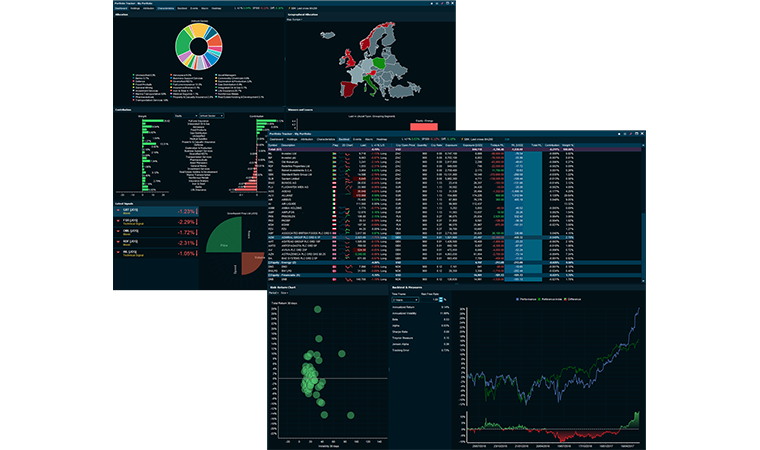 Enhanced institutional trading
The new release has several enhancements to trading features and order flow management. The new program trading module gives you a higher level of flexibility and ability to handle, execute and monitor single stock- or larger sets of orders.
A new trading window which let you easier separate between sets of client orders or orders allocated to separate accounts. It also let you send multiple orders simultaneously with a given set of parameters such as Volume, order type & broker algo strategy.
New data points are also introduced in order to enhance the user experience on how much has been executed, ADV's, average prices and slippage.


More user friendly than ever before
Infront is the most user-friendly financial terminal on the market. Also with this release, we are improving the user interface with both design and functional enhancements. We have tidied up and simplified the menu to improve the user experience and make the main toolbar easier and faster to use. Get to any content or feature by starting to type in the "Find Anything" field or use the new buttons on the toolbar for quick access to most used functions.
Improved charting
Infront's advanced charting tools have been strengthened with two new chart types, Henkin-Ashi and Origin Line (you will find this option in the charting toolbar in the lower left corner). We have also improved the snap line and price volume chart. All this and more to help you visualize, understand and act upon the huge amounts of information available.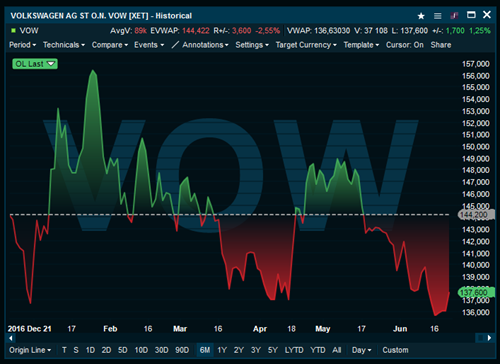 Desktop API
Build your own models in R and Python.
Users will be auto-upgraded to version 8.0 at a later stage. If you want to test it already today, you can download it here.