Infront Grunt PowerPoint add-in
Create your presentations faster than ever before. Your Infront data can be accessed via the Grunt PowerPoint add-in that links to your Infront excel reports. The fast and reliable data connection makes updating your presentations simple and reliable and provides a quick way of visualizing data and creating automated recurring presentations with minimal effort.
The add-in includes a wide variety of visualization options and features a rule-based design approach that ensures compliance with your company's style guide. In addition, a ready-made and fully customizable set of PowerPoint templates are included to get you started.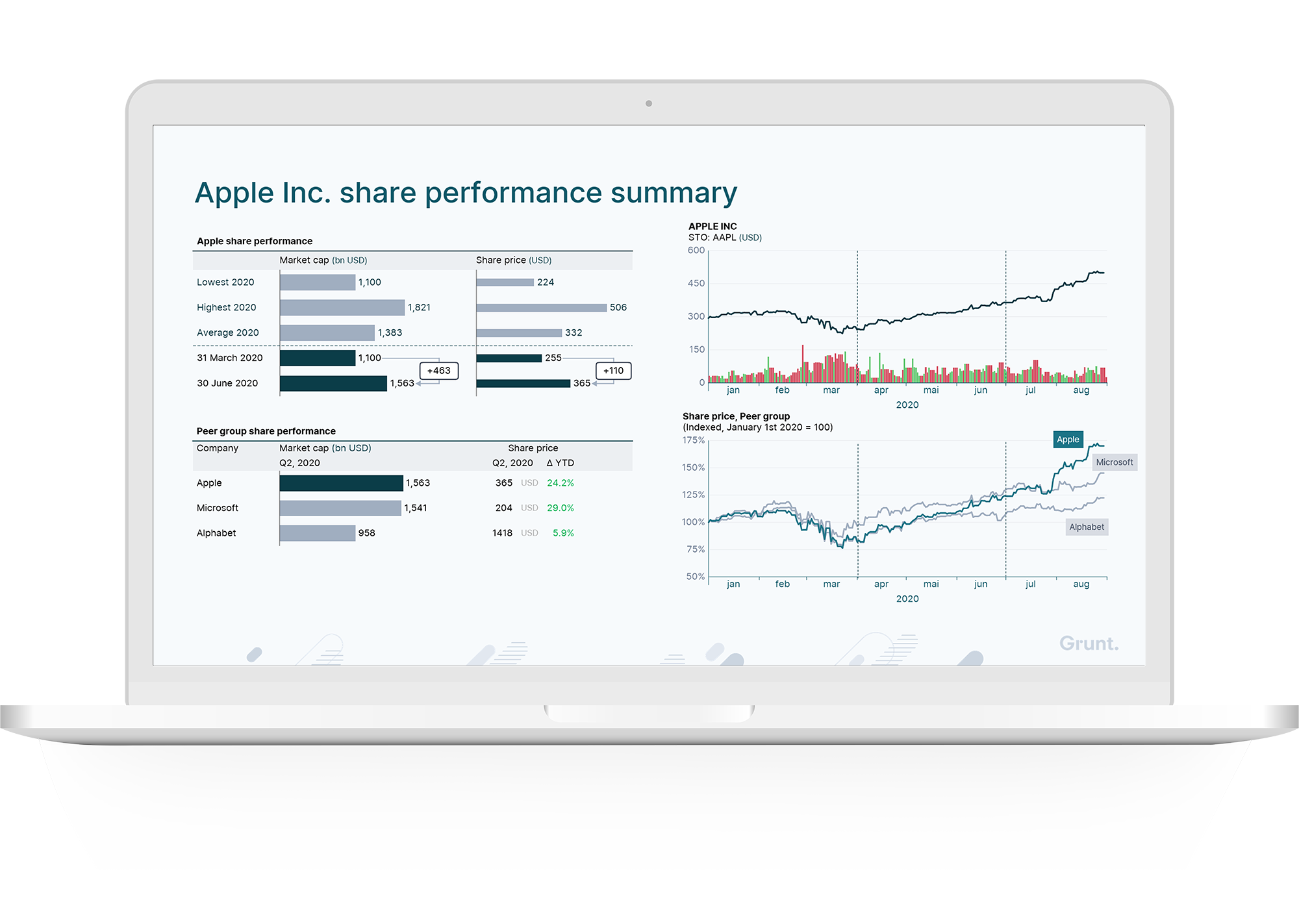 Download the Powerpoint add-in
https://www.grunt.pro/download
Example Templates
Powerpoint display template example
Consultancy
If you or you would like assistance converting your existing PowerPoint slides to the Grunt PowerPoint add-in with Infront data, this can be purchased on a consultancy basis. A more enhanced visualisation project can also be delivered based on your needs.
Please contact your Infront representative or info@grunt.pro in order to discuss your requirements