Daily updated investor data from Euronext VPS 
Together with Euronext VPS, Infront now provides daily updated data on shareholders showing up to five years' historical data.  The dataset includes Top 50 Investors in companies listed on the Oslo Stock Exchange and the NOTC marketplace.
The data is included in our premium product, Infront Professional Terminal, and as an optional service in Infront Active Trader and Infront Web Trader.
Example with daily updates on Pexip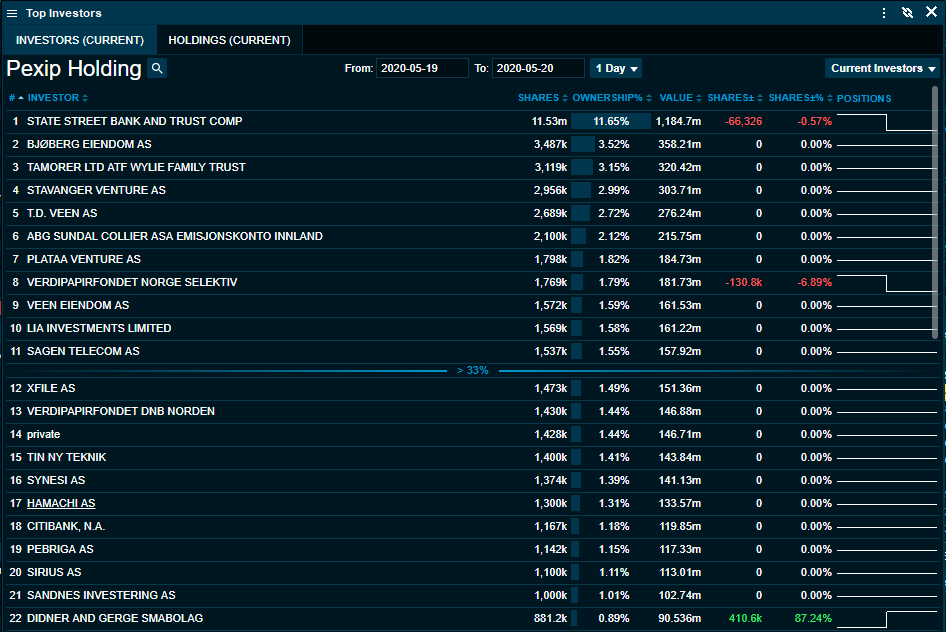 Example Desktop