How to obtain a Google Translate API Key
Below, you will find detailed steps for setting up your API key to translate your news in the Infront Professional Terminal.
Requirements:
Infront Professional Terminal version 8.2 or above
Google email account
Instructions:
1- Click on this link https://console.developers.google.com/apis/dashboard?authuser=0 and log in with your Gmail account
2 - When the news window opens, click on Create Project

3 - Enter a project name and click on Create
4 - Under "Popular APIs and services" click on Google Cloud Translation API. Press "Enable"

5 – You will be prompted with your billing method details. If you do not have a Google Cloud Platform account, follow the given instructions to create one. NB: A one year FREE TRIAL is available as January 2018.
6- Once back in the Dashboard, click on "Credentials" on the left menu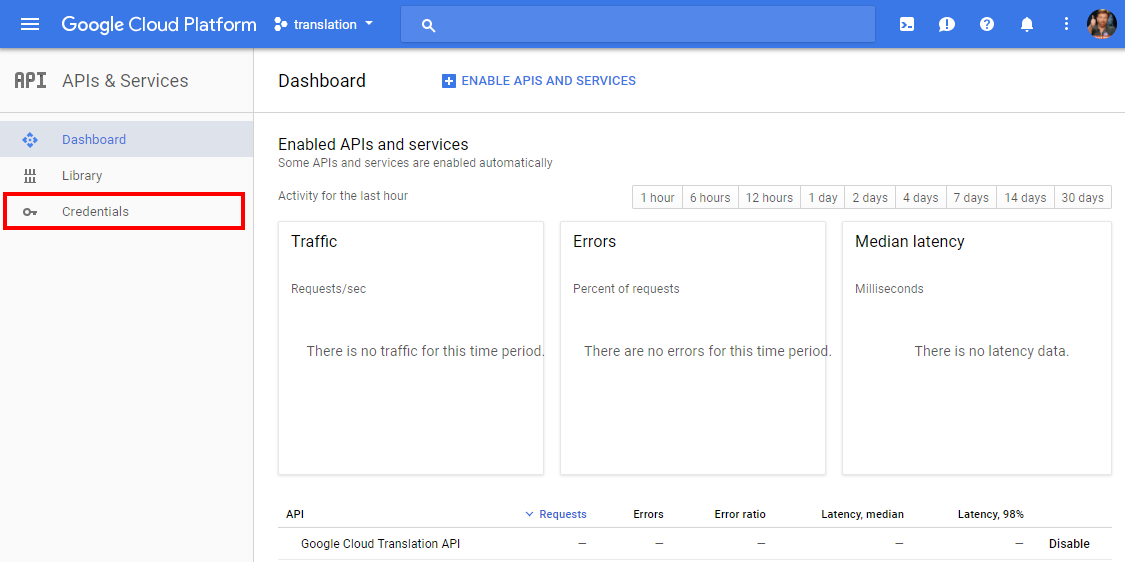 7 - You will be prompted with a message. Click on "Create Credentials" and then "API Key"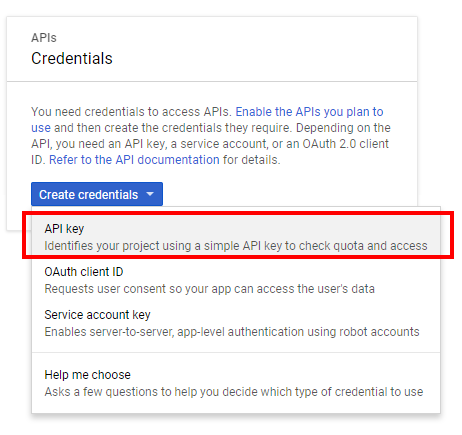 8 – A key will be displayed. Copy it and paste it into your Infront Professional terminal (Advanced settings > Regional > Google Translation API key