Infront Publication Services
Multimediale Verbreitung Ihrer Unternehmens- und Produktinformationen
Präsentieren Sie Ihre Unternehmensnachrichten und Produktinformationen in einer Vielzahl von Kommunikationskanälen mit direktem Zugang zum Point of Sale.
Mit Publication Services bieten wir Ihnen eine breite Palette von Kommunikationskanälen für Ihre Unternehmensnachrichten und Produktinformationen mit direktem Zugang zum Point of Sale. Verbreiten Sie Ihre Nachrichten und Botschaften schnell, kosteneffizient und direkt über verschiedene Kommunikationskanäle.
Insbesondere im Bereich Fonds können wir Ihnen individuelle Publikationskonzepte anbieten.
Medienunternehmen profitieren von dem Full-Service-Angebot von Infront. Von der reinen Datenlieferung bis zur komplexen Neugestaltung kompletter Finanzteile bieten wir Ihnen ein breites Spektrum an Dienstleistungen.
Infront Funds Service
Infront Funds Service
Als Kapitalverwaltungs- oder Vertriebsgesellschaft müssen Sie Ihre spezifische Zielgruppe effektiv und kosteneffizient erreichen. Infront Funds Service bietet Ihnen eine einzigartige Plattform zur multimedialen, reichweitenstarken und zielgruppengerechten Veröffentlichung Ihrer Finanzinformationen. Als führender Herausgeber von täglichen Fondsinformationen für private und institutionelle Anleger in Deutschland publiziert Funds Service die Fondsinformationen von mehr als 15.000 in Deutschland, Österreich und der Schweiz zum Vertrieb zugelassenen Fonds über verschiedene Kanäle: Print, Online, Teletext und eigene Applikationen
International etabliertes Listenformat (Marktstandard)
Erfüllung der Offenlegungspflichten von Investmentgesellschaften
Tägliche Lieferung der gewünschten Medien
Rechtlich korrekte Darstellung
Effiziente Zuordnung von Markennamen und Produktangeboten
Hohe Datenqualität und strenges Qualitätsmanagement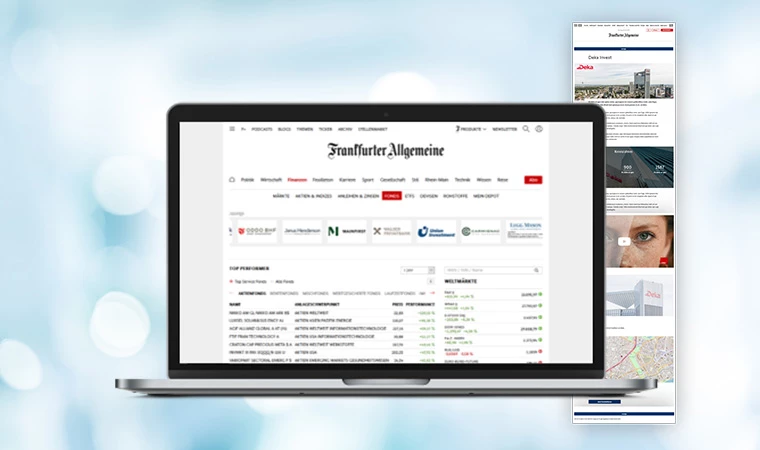 Infront PR Service
Infront PR Service
Mit den Infront PR Services erreichen Sie über die von uns täglich bereitgestellten Kanäle mehrere tausend Finanzprofis und mehrere hunderttausend Privatanleger. Die PR Services sind ein zielgerichteter, ergebnisorientierter und budgetoptimierter Kommunikationskanal zum Point of Sale, mit dem Sie Ihre Unternehmens- und Produktinformationen (z.B. zu Fonds, Zertifikaten oder Optionsscheinen) an Sparkassen, Volks- und Raiffeisenbanken, Filialbanken, Direktbanken, Versicherungen, Fondsgesellschaften sowie unabhängige Berater und Vermögensverwalter verteilen können.
Rasche Verbreitung
Umfassende Reichweite
Mehrkanaliger Ansatz: Print, Online und Teletext über unsere eigenen Systeme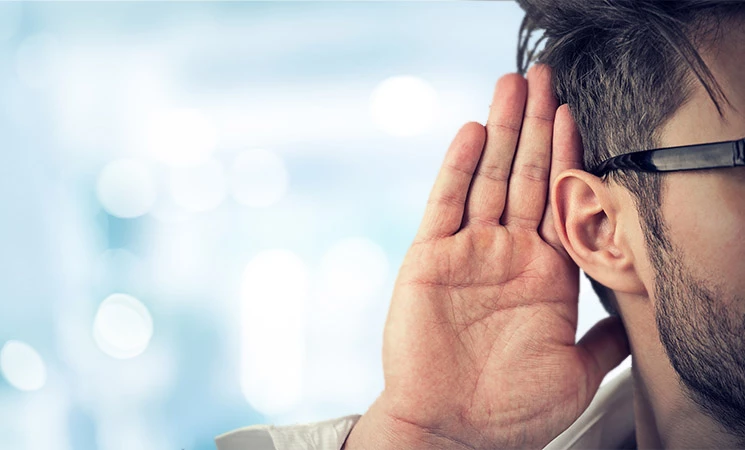 Infront Quote Service
Infront Quote Service
Von kleineren Verbesserungen in Layout, Inhalt oder Grafik bis hin zur komplexen Neugestaltung kompletter Finanzteile bieten wir Ihnen ein breites Spektrum an Dienstleistungen. Mit einer speziell für die Druckproduktion entwickelten Technologie unterstützen wir die verschiedenen Produktionsprozesse und Zeitvorgaben unserer Kunden je nach Bedarf auf unterschiedlichen Ebenen.
Druckfertige Finanzseiten in Ihrem eigenen Layout
Daten, Grafiken, redaktionelle Inhalte - ganz nach Ihrem individuellen Bedarf
Kompetentes Team mit langjähriger Branchenkenntnis
Refinanzierung durch die Vermarktung von standardisierten Werbeformaten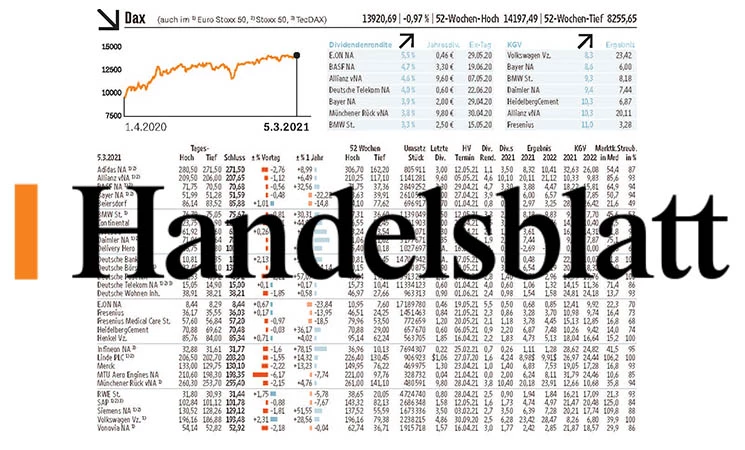 Ihre Ansprechpartner
Dieter Moritz. Executive Director Sales Media Products & Accounts, Germany.
+49 69 50701-309
dieter.moritz@infrontfinance.com

Gunther Schellenberg. Senior Sales Manager Advertising and Media, Germany.
+49 69 50701-308
gunther.schellenberg@infrontfinance.com