Five reasons to upgrade today
Here are a few reasons why upgrading is worth your while. Need more details? Visit the Infront help file for a complete listing of all new features in Infront 6.3.
Set and receive alerts on your desktop and mobile devices
You can now set custom alerts based on prices, indices and other indicators and receive updates instantly in the terminal or on your mobile devices. Manage your alerts from the terminal, or from iPhone or iPad, and receive updates across all your devices whenever something important happens.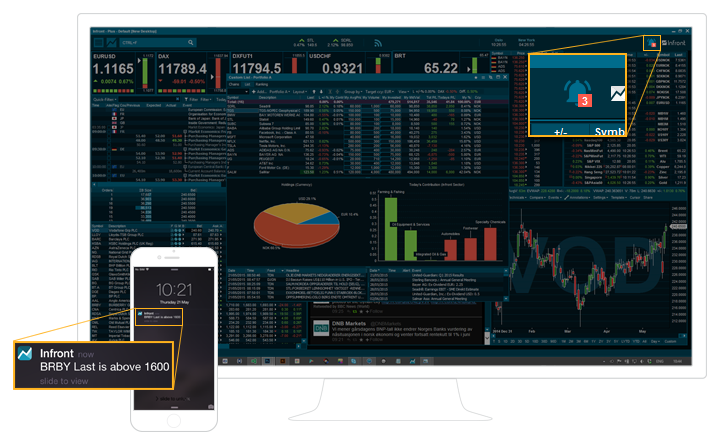 Monitor your entire portfolio in real time
Infront 6.3 brings a new portfolio view: A real-time view of your or your clients' entire portfolio, across asset classes. Based on your custom list of instruments, or imported from Excel or another portfolio management system, the new portfolio view lets you get a real-time view of your holdings, including a number of charts. You can drill down by sector or asset class, and see instrument prices in multiple currencies. You can also easily click through to news and analytics, and can see how each of your investments are contributing to the overall growth of your portfolio.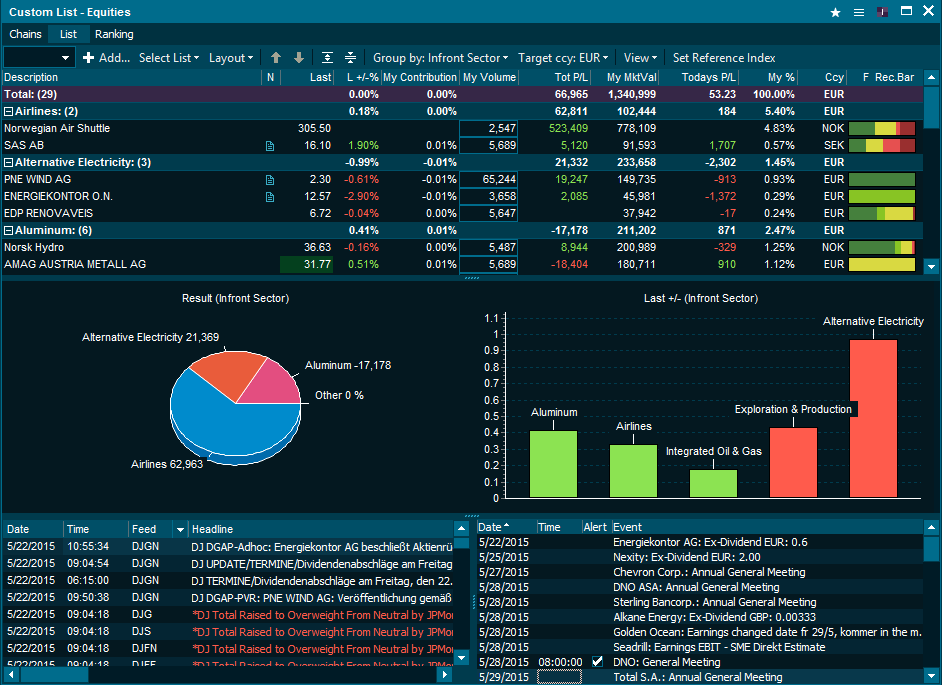 Discover opportunities with dynamic stock screening tools
Improved stock screening tools allow you to dynamically search Infront's global database of over 65,000 listed companies and identify new opportunities. Search based on company fundamentals, earnings estimates, sector, geography and much more, and see results in real-time. You can easily import your results into a custom list in Infront to instantly begin seeing prices in real-time, generate charts and even trade.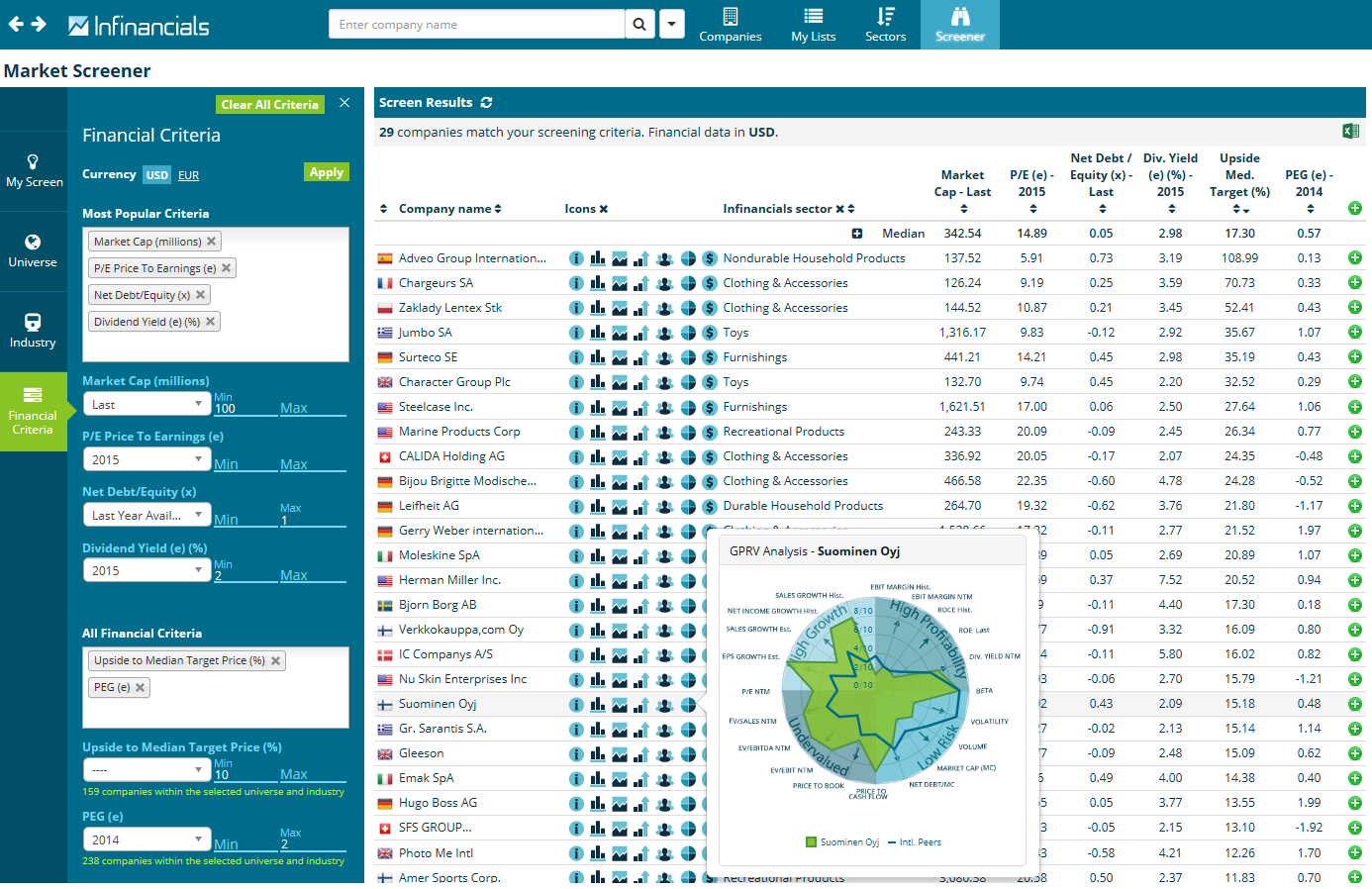 Get a fully consolidated view of the market by default
Infront 6.3 gives you a fully consolidated view of the equity markets by default, so you can see all volumes and trades on any given instrument across all markets and MTFs the instrument is traded on. Consolidated data in Infront also gives you a view into volumes and trades executed in dark pools. This functionality is now available by default, showing data for all the markets you subscribe to.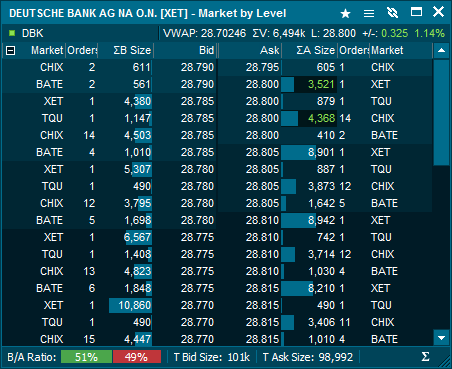 Create a historical benchmark chart with a click
With Infront 6.3, you can now create a historical benchmark chart for any instrument with two clicks. Select Charts > Bechmark Compare from the right click menu on any instrument, and instantly get a view of how the instrument has performed against the relevant index.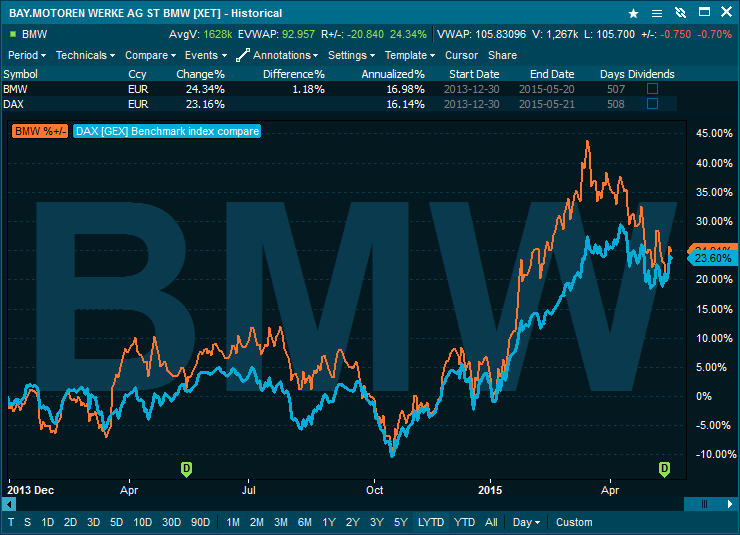 How to upgrade
Get access to these and many other new features by upgrading today. Click below to download Infront 6.3. If you are not able to update software on your own PC at work, contact us and we can help your IT department to upgrade you and your colleagues to the latest version.