Know what the market expects
Take the most relevant result measure for each individual company and it turns out that almost exactly half of the companies covered by SME Direkt failed expectations by 2 percent or more.
Of these "laggers", a little more than 75 percent of their stocks underperformed index on the day that the report was released.
Looking at it this way, the main takeaway is that it is important to know what the market expects, even in a bull market.
Despite disappointing earnings, buying still beat selling
But there is another way to look at it. If taking the combined pretax profit of the Swedish companies covered by SME Direkt, it amounted to a little more than 73 billion kronor during Q4. This is 8 percent below consensus. During the period when these companies released their respective earnings, starting with Kappahl's report January 14th and ending with Systemair's report March 5th, the stock market rose 14 percent.
Here the conclusion is that despite the fact that the results did not meet expectations, buying still prevailed over selling.
What to expect in the next batch of earnings
So what do we make of this? Well, if looking beyond the actual date that earnings were published, outcome in relation to expectations seems to matter less. At least in the current climate where investors look for high returns when interest rates are hovering near record-lows.
One effect of the stock indices setting new all-time-highs are rising valuation ratios. At the beginning of the year, the p/e-ratio for OMXS30 stocks averaged at a little above 15, according to SME Direkt. That same ratio had risen to 17,5 at the beginning of March.
In terms of valuations, the market seems to walk a tightrope right now, when a new batch of earnings is upon us. And maybe this time it won't be good enough to be 8 percent below expectations. Are you on top of where the bar is set?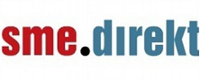 The benchmark consensus estimate service in the Nordics, covering more than 180 leading companies representing approximately 95 percent of market cap. The quality of the service is ensured by the meticulous work process conducted by SME Direkt industry specialists. The service is widely used by Nordic large cap and mid cap companies, as well as market participants with the need to keep track of the market. SME Direkt is a part of the award winning Swedish news agency, Nyhetsbyrån Direkt – wholly owned by Infront.