In short, we are the Nordic specialists.
Check out the infographic below for more on our presence in the Nordics, the unique Nordic data we offer and some of the innovations we were first to bring to the market.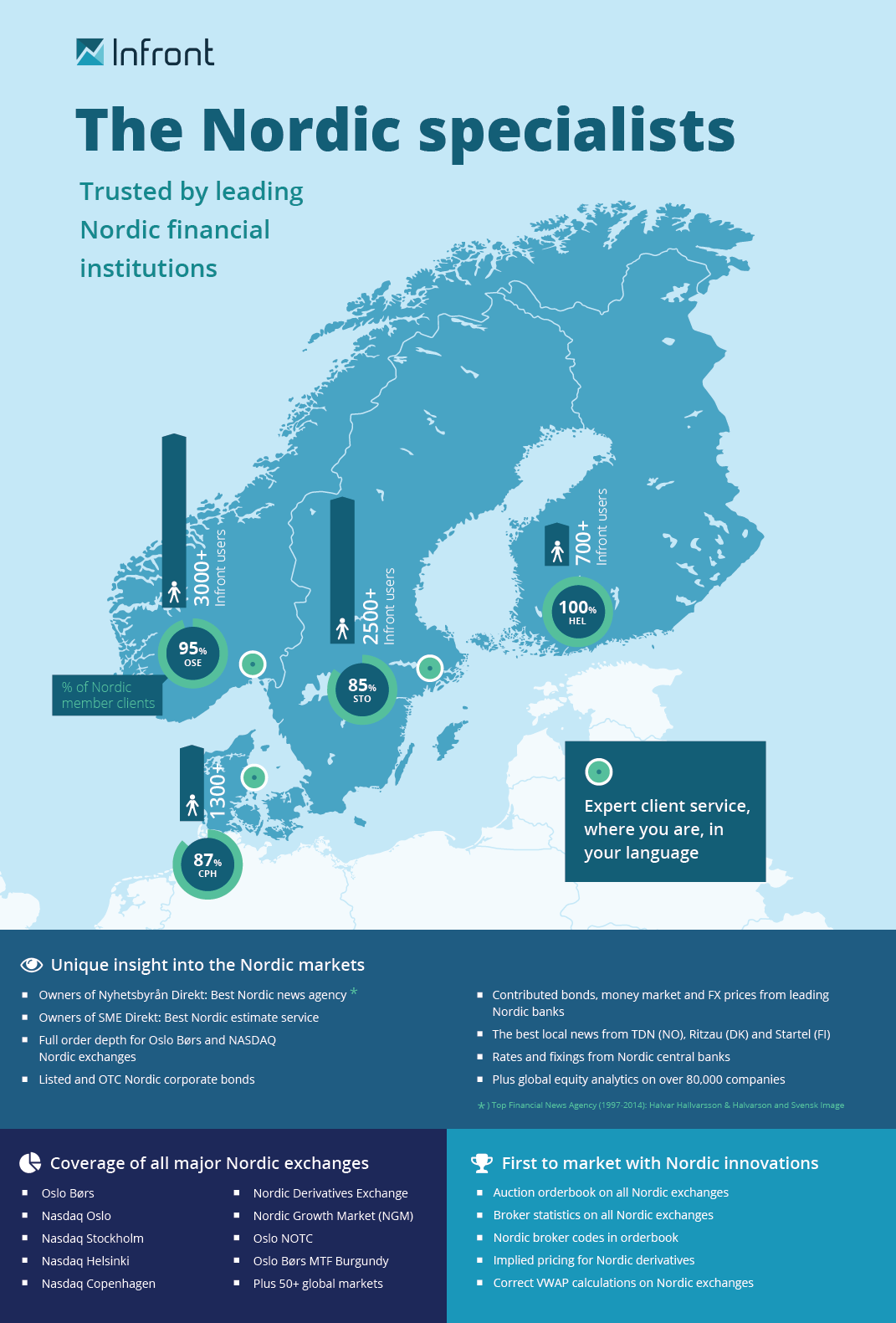 Try Infront for yourself Find out why thousands of finance pros across the Nordics rely on the Infront market data, analytics and trading terminal. Click here to register for a free 7-day trial.