To get started, type "oil" in the Infront search field to open the Oil Overview page: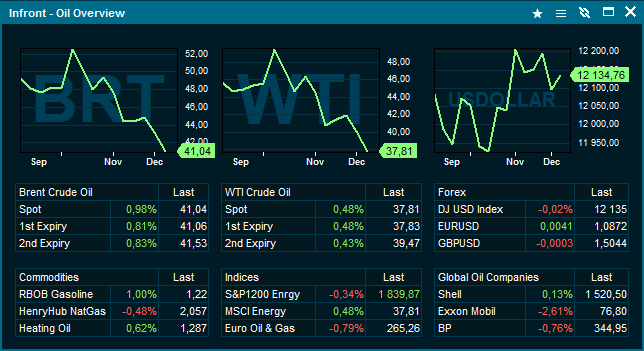 The top chart gives you the Brent Crude spot price, the WTI (West Texas Intermediate) spot price and the DJ Dollar Index. As oil is quoted in US dollars, the currency movements are an important part of reading the oil price.
Below the chart are the two nearest Brent and WTI future contracts (traded on ICE). You can drill down into all the data shown. For example, clicking on the heading "Brent Crude Oil" brings up a compare chart of the spot and the two nearest future contracts.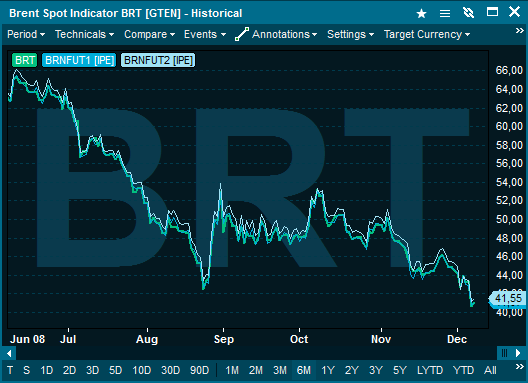 On the bottom row, you'll find related commodities, RBOB Gasoline, Henry Hub Natural Gas and Heating Oil, as traded on ICE and CME NYMEX. Further, you'll see how companies in the energy sector are doing, with sector indices from S&P, MSCI and STOXX. Last part are the largest listed oil companies. Click on the "Global Oil Companies" heading to see the complete list of the 10 largest listed companies.

Right click on companies and select "Multi-Company Analysis" to dig into and compare all kinds of fundamental data and rations on the companies.

And to get the latest news, follow Dow Jones Newswires in Infront with an Oil-filter: