You've got to keep an eye on the markets and how they are affecting your clients' portfolios. And you need another eye on the completion; to make sure you're ahead of the game.
And you need to do all this as the phone rings off the hook with broker ideas and suggestions.
Add to that meetings with clients – often on the road – and their ever-growing expectations, and the result is a rollercoaster ride that demands wit, agility and resourcefulness.
So how can fund managers keep their head above water (and maybe even manage to swim)? We've listed nine ways that flexible tool in the Infront buy-side terminal can help out.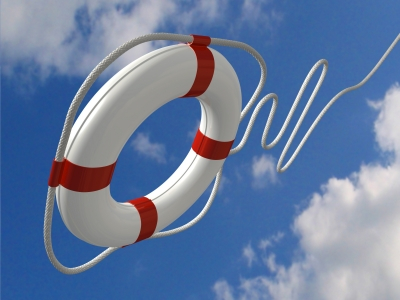 1: Monitor portfolio performance and compare it with local market conditions
To help you deal with incoming enquiries, Infront gives you index data from the likes of MSCI and Dow Jones, as well as from individual exchanges. Because some indices take into account reinvestment of dividend income, we allow you to calculate your portfolio's performance on the same basis, whether for single stocks or for funds.
2: Access your firm's internal systems
You need to call up client information or transaction data on the fly, so your tools need to work seamlessly with your internal systems. Infront has fast, robust connectivity to Excel via RTD or DDE or to portfolio systems via XML or CSV, or even as real-time data.
3: Keep track of the competition
Keeping an eye on what your competitors are up to, and benchmarking your own portfolio performance is integral. That's why Infront carries Morningstar's global feed of ETF and mutual fund data, which is perfect for keeping track of where you stand versus the rest of the market.
4: Access your data and analytics on the road
During the day, you'll be sure to be hit with an ad hoc inquiry out of left field. A client will want to know why a situation is developing in a particular market venue, say, or will want to understand how a given market is performing. Our mobile apps – widely regarded as some of the most innovative in the market – gives you access to all your data and analytics wherever you are: a key capability for those client visits.
5: See what's going on across all markets
To give an informed answer, you need to see the complete picture. Infront provides a consolidated data from the full range of exchanges and multilateral trading facilities (MTFs), and provides cleverly designed company pages that lets you access relevant data from across all trading venues.
6: Create ideas for clients
You can build on these capabilities to screen data sets and create ideas for clients. Infront Analytics is a fully integrated screening facility that helps you find the securities you need, whether you are look for sector analysis or correlations.
7: Hedge your foreign exchange risk
Need to manage your currency risk? Infront comes with a built-in FX calculator, as well as the normal FX forwards and futures data you'd expect to see, from exchanges and a range of contributors.
8: Keep on top of market events and announcements
And of course, you need to be on top of arising market events and scheduled announcements. Reputable global news and calendars can help. Infront includes strong coverage, sourced from both local and global sources like Dow Jones.
9: Execute trades with confidence
Finally, once you've taken stock of the situation, and decided on your strategy, it will be time to trade. Infront supports multi-order entry and access to broker algorithms via a connection to UL NET and other order-routing systems. This can be linked to your portfolios, ensuring seamless work flow from decision-making to execution and client reporting.
We can't make your day shorter, but we can help At Infront, we can't make your day any shorter. But we can help you respond rapidly and intelligently to whatever your day throws at you, at any time and in any place you may find yourself. Register below for a free trial of the Infront terminal and find out how.