This service covers analytic data for 1000+ Swedish and Danish bonds, primarily Danish callable mortgage bonds and capped floating rate notes.
For more detailed information, watch the video by clicking here.
Where can I find the data in Infront terminal?
Right-click on the market window and choose "Select columns" in order to find the new columns.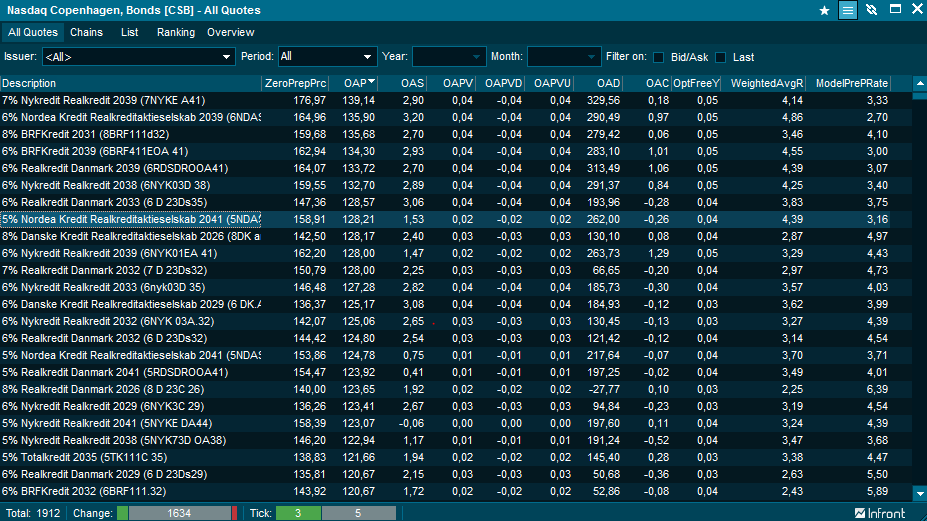 Nasdaq Copenhagen, Bonds (CSB): http://goi.nf?lywvti
Nasdaq Stockholm, FI Indicative (SFI): http://goi.nf?rosldy
Infront services affected: OMX Nordic Fixed Income: Cash - Totalview
Subscribe to the Infront blog here.