The European Markit iTraxx indices trade 3, 5, 7 and 10-year maturities, and a new series is determined on the basis of liquidity every six months. The Europe Family consist of iTraxx Europe, iTraxx Crossover, iTraxx HiVol, iTraxx Senior Financials and iTraxx Europe Sub Financials.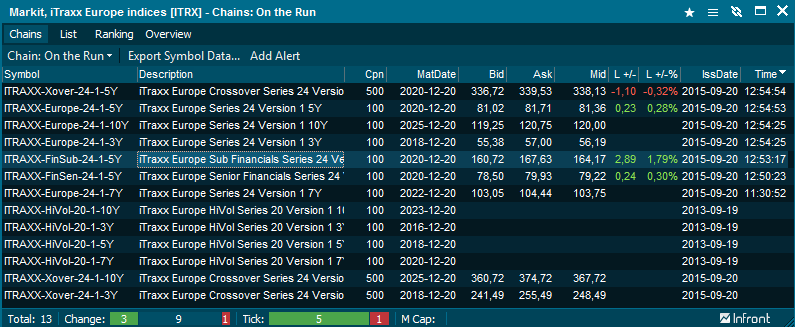 Yield curve
High-light the symbols and right-click: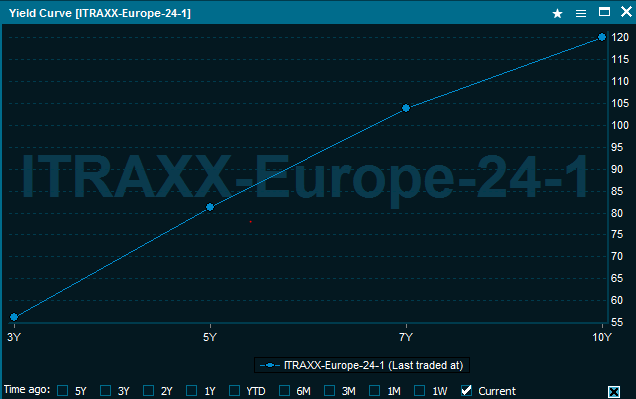 Overview page for On-the-run rolling contracts (for 5Y tenors)

You can also find Markit iBoxx indices in Infront:
http://blog.goinfront.com/get-independent-corporate-and-government-bond-benchmarks-with-iboxx
See more information about Markit here:
http://www.markit.com/Product/ITraxx
Available now
iTraxx Europe indices are available now to Infront Plus users at no additional cost.. Please use the below to contact us and we'll help you get it set up.