Infront 6.3 is available for download now.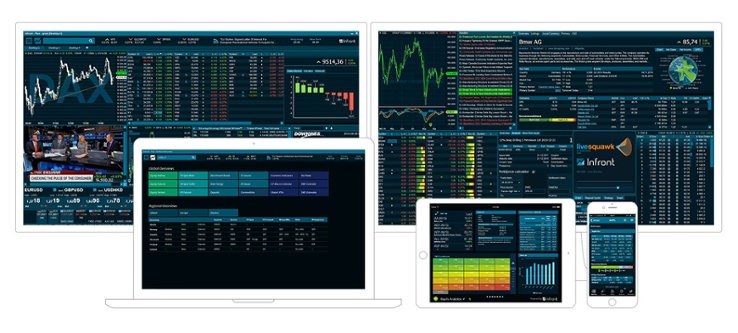 New real-time, cross-asset portfolio view
Infront's new portfolio view allows investors to keep track of their investments across asset classes in real-time. As well as monitoring current trading positions or a custom list of instruments, the new function can draw upon data from Excel spreadsheets and portfolio management systems, offering a clear view of overall market positions and exposures in real time.
Users are able to drill down into data on their investments using a variety of parameters, including industry sector, asset class and currency base. A monitoring function allows users to assess how specific investments are impacting movements in sectors or indices. Users are also able to click through to news, analytics and other factors that may be contributing to price movements.
Cross-device alerts
The new version of Infront also enhances the system's alert function, allowing users to set limits on prices, indices and other indicators and instantly receive alerts on their mobiles, tablets or home PCs. The new capability allows investors and analysts to monitor their portfolios – and keep on top of marketplace developments – wherever they are.
"These new capabilities continue Infront's efforts to give clients more control over their investments," says Infront COO Urs Rutschmann. "The new portfolio view gives a comprehensive statement on current trading and investment positions, while the mobile alerts capability informs users of market developments at all times wherever they are."
Infront now also features an improved consolidated view of European equity markets, allowing users to identify activity across all European trading venues – including dark pools – exchanges and multilateral trading facilities (MTFs).
Free trials available
Free 7-day trials of the Infront terminal are available. Register for a trial below or contact us to arrange a demonstration.